It's high time for all of us to talk about the police taking advantage of and blackmailing young people. They are not even leaving couples out of this. Younge couples who are hanging out together are being victims as well, although the police have no authority to do this. This is certainly not in their job description. And this incident is no different, it is the same one which has been going on about since days now- police abusing their power and the couple suffers.
Capital Development Authority (CDA) official allegedly blackmailed and raped a girl in broad daylight in a park on August 2.
Two of his accomplices stood there and assisted him in the crime.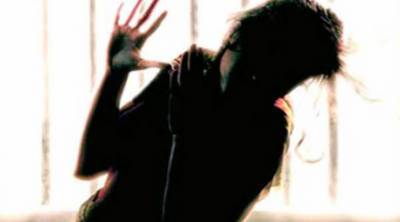 This is from a girl who spoke up about what happened to her after being traumatized for days.
The girl was hanging out with a boy at Fatima Jinnah Park (F-9 Park). They were approached by a man who said he was from the CDA. The man, along with his two accomplices, harassed them and blackmailed them. They told the couple that they would be taken to the police station where their parents would be called.
The pair cleared it out that they were not doing anything wrong and the police could call their parents if they wish to.
The park official then threatened to summon the young woman's parents to a police station, at which point the couple felt pressured to give him money. The boy thought they might be doing this for money and handed them Rs.2000. The police told them to leave the park after taking the money.
However, they did not simply escort the girl like gentlemen and like they should have. Instead, they took advantage of the situation because they were three. She was alone with them. The girl was taken to a secluded area where one of the men raped her while the other two watched. The official who had raped her dropped her off to a nearby metro station. The victim was threatened into silence or else she would be killed.
She remained silent for a few days not only because the prosecutors had asked her but also because she was shocked. It took her days to come out and finally decided to speak up about this. And she reported this mainly because she doesn't want this happening with any other girl.
This is just so sad because the police, who are meant to protect us, are the ones traumatizing us. This is just one girl who had the courage to speak up. Not everyone reports these types of crimes. The kinds of girls who fall prey to these behaviors regularly are usually from the lower classes, uneducated, and from extreme conservative families. They choose to remain silent if they go through something like this. Their families can't know they were thinking about a boy, let alone hanging out with one.
Nevertheless, this is our duty as sane citizens that if we ever see the police or anyone harassing a couple or anyone, we should stand up and ask them who gave them the authority and what law allowed them to do so.
After what has been happening with all the rape cases, who would praise men…
And today in men are trash.

Girl allegedly blackmailed, raped by CDA officials for accompanying boy in park https://t.co/EsfAmeeorQ

— Mahwash Ajaz (@mahwashajaz_) August 7, 2018
And people are agreeing, especially girls who are usually the victims
Jaan se mar de in sab ko koi please 😡😭

— Almas Raheel Siddique (@almas_raheel) August 7, 2018
These kinds of acts outrage us because it is inhuman to even think about doing such things. The prosecutors should be caught and something exemplary should be done about them so that it is a warning for other people who are like these policemen.
What do you guys think? Let us know in the comments.