Maryam Nawaz Sharif, the daughter of disgraced and ousted Ex-Prime Minister of Pakistan, Mian Muhammad Nawaz Sharif, is renowned across the country. The faithful who support the political party, see her as the next PM of the country, while her opposition sees her merely as a wannabee of Benazir Bhutto.
Whatever people might say, she belongs to the biggest political family of the country and is a politician herself as well. However, one recent picture that Maryam Nawaz tweeted brought her a lot of attention, most of it, negative as always, as the trolls were ever ready.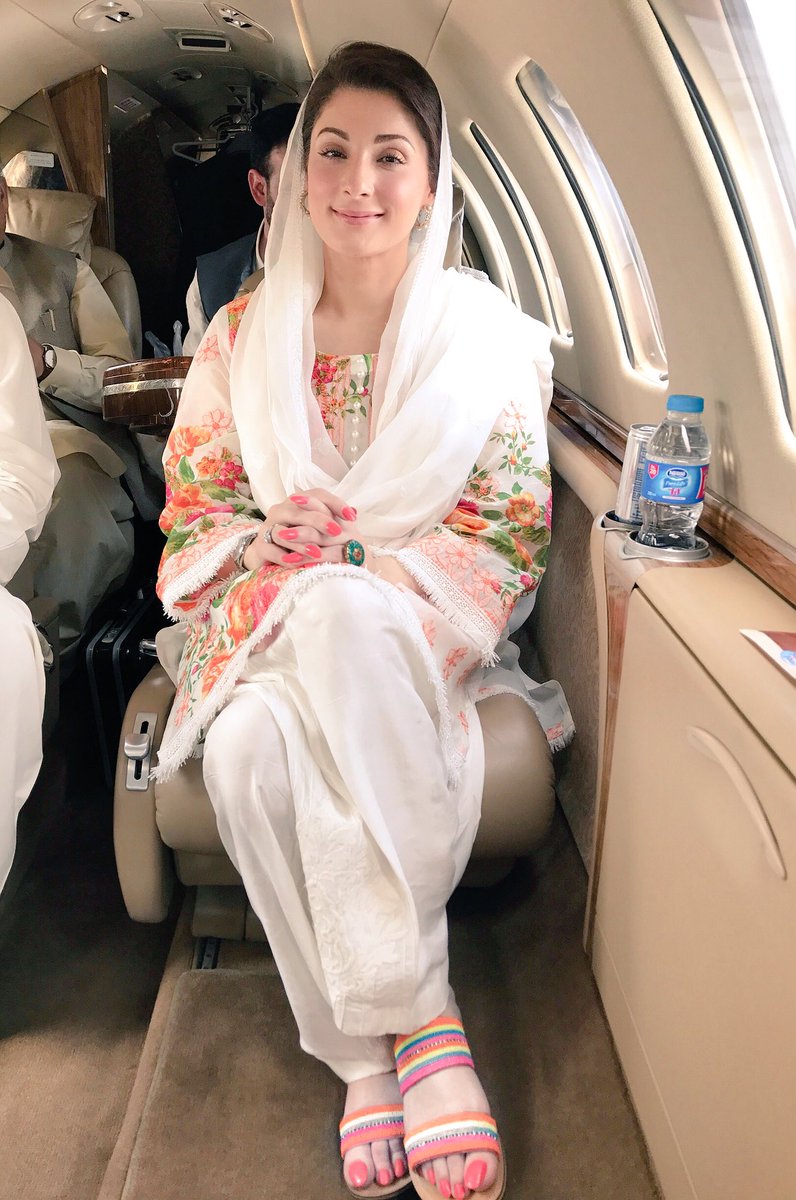 The picture Maryam Nawaz shared was of a Coca-cola bottle, which had 'Nawaz' written on it, just as there are thousands of other names on different bottles. What happened next, is something Maryam did not expect, along with her fans and supporters.
People started pouring in her mention, sharing different pictures of the same bottle and witty remarks under her tweet. One picture even had 'Go Nawaz Go' written on the bottle, but that's already happened, so, meh. Some of the wittiest remarks were present under the tweet as well, with one saying when the bottle is opened, it doesn't give out the sound "chssss" instead, it screams: "Mujhe kyun nikala?" (Why was I ousted)
Nawaz ❤ pic.twitter.com/c5qKdhSb3d

— Maryam Nawaz Sharif (@MaryamNSharif) April 14, 2018
All these reactions came out after our Ex-PM Nawaz Sharif was disqualified for the 3rd time in one year. First, he was ousted from his position as Prime Minister of Pakistan. Second, he was denounced as the Chairman of PML-N. Third, after the recent decision by Supreme Court, he, along with Jahangir Tareen of PTI, are barred from contesting elections for life.
Back to the Coke-fiasco with Maryam Nawaz, this is how the internet reacted to her tweet!
Some called him a thief
— Malik Ahsan (@ahsanmalik8001) April 14, 2018
Some taunted his eligibility
— roopa (@Rupasindhu) April 14, 2018
Some taunted his famous slogan
اسے کھولنے سے چھسسس کی نہیں "مجھے کیوں نکالا" کی آواز آئے گی

— Athar (@atharalizaidi) April 14, 2018
Some made movie references out of him
— Sadiq Awaisi (@me_awaisi) April 14, 2018
While others continue their normal routine of teasing the Sharifs
This is the real picture of Nawaz Sharif showing black soul from inside ..

— Abdul Wasay (@wasayjee) April 14, 2018
— 💞Imtiaz Mughal💕 (@imtiazmughal10) April 14, 2018
لو جی کوئی مانے یا نا مانے.. یہ ٹویٹ اس نے اپنے باپ کو اور زیادہ زلیل کروانے کے لیے کی ہے 😂… شاباش باجی چک کے رکھ کم 😂😂

— Muhammad Asim (@masimazam) April 14, 2018