Disclaimer*: The articles shared under 'Your Voice' section are sent to us by contributors and we neither confirm nor deny the authenticity of any facts stated below. Parhlo News will not be liable for any false, inaccurate, inappropriate or incomplete information presented on the website. Read our disclaimer.
This post is also available in: العربية (Arabic) English (English)
Getting admission in MBBS was a dream come true but no one that it would turn into this. It takes 2.5 lacs (on merit) and 17.5 lacs (on self-finance) to complete the degree. We have to work 90+ hours a week and get tested to the breaking point every day. This profession drains iota of enthusiasm and love for daylight hours from Monday to Saturday.
With a heavy heart, I am writing on the behalf of 300+ house officers of Abbasi Shaheed Hospital, Karachi, because of the disappointing behavior of administration and KMC. We were inducted from 24 November 2018, since then we haven't received our salary.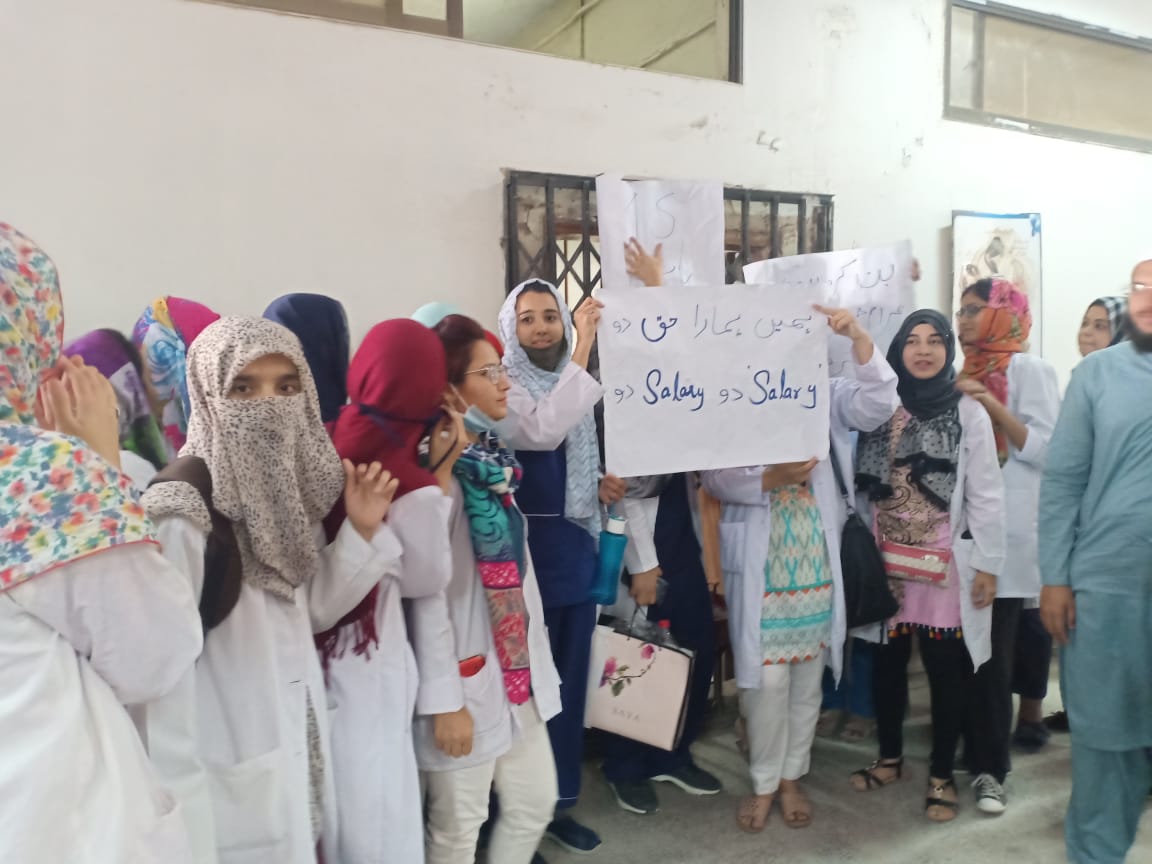 In this matter, we wrote a formal application to the Medical Superintendent of Abbasi Shaheed Hospital two times 15 days apart and one application to Mayor Karachi highlighting all the issues.
Also in Sindh Cabinet meeting held in Feb, approved the increment in the salary of doctors in Sindh and to be enforced in the salary of Feb 2019. We have been working for 70+ hours in a week for 4 months unpaid and the administration doesn't care.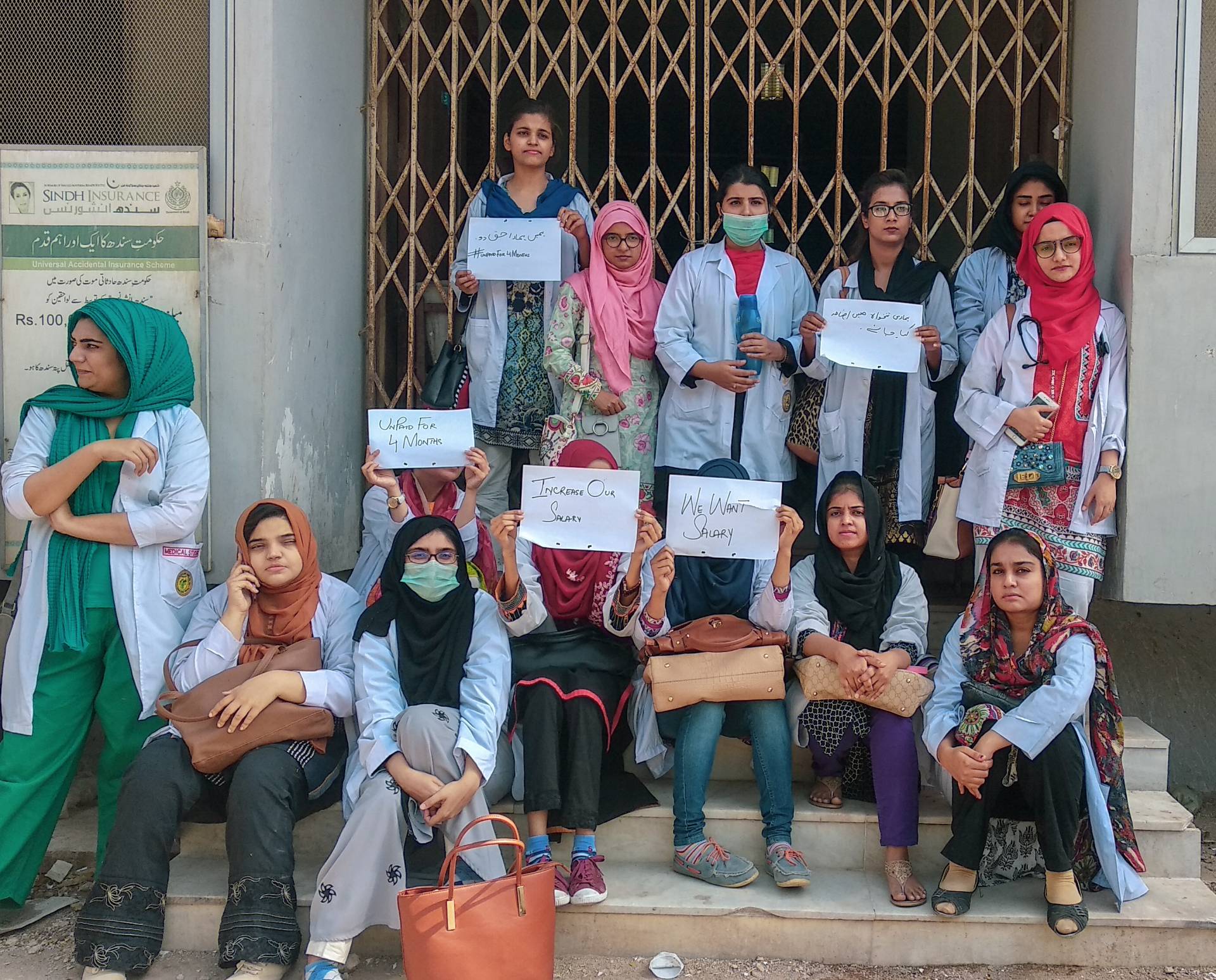 We started a protest on Monday 18th March 2019 and boycotted all the OPDs and Wards. Since then, the position of the administration has been very hostile towards the protestors and they are provoking patients and their attendants to hit doctors and break our cues. As such they want to create a law and order situation.
Higher authorities are refusing to take any notice of this situation. While shifting blame from government to doctors, the people suffer. It is easy to blame the doctors but then you would be denying them a basic human right. The right to work or protest. How does one pour from an empty glass? If the government isn't giving them their dues on time while enjoying themselves in luxurious mansions, then the doctor cannot be blamed for protesting for their basic rights.
If you can't pay someone for their work you can't call it a job, that's volunteer work at best.