This post is also available in: English (الإنجليزية) اردو (الأردية)
Every cricket fan in the world remembers the brutal thrashing Pakistan gave to India in the Champions Trophy 2017 final. A memorable day for the green-shirts came after India succumbed to chase an incredible total set out by their arch-rivals in the final game of the tournament.
After the Champions Trophy, the two nations went head to head in the United Cup Independence Edition, an indoor cricket tournament. Both countries fielded out 4 teams each, which comprised of two groups.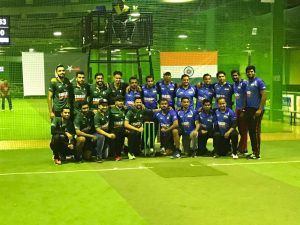 Group A consisted of all Pakistani teams and Group B carried the Indian teams. From the Pakistani Group, Lahore Qalandars topped the table and went into the final that was played against Chennai Fanatics from India on 17th August. The tournament was labeled as a 'winner take all' series.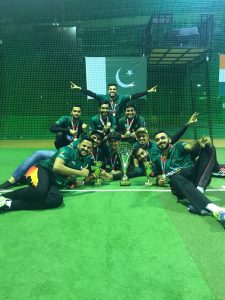 Lahore Qalandars from Pakistan displayed a ruthless attitude and left their Indian counterparts flabbergasted, much like the Champions Trophy final. This was going to be another one sided affair as Pakistan displayed an all-around performance, overpowering India in all departments of the match.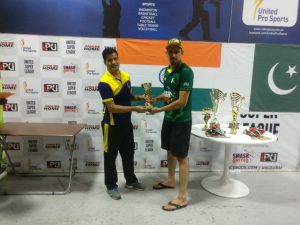 Just as the CT final, Pakistan won the toss but chose to field first, which ended up in the team's favor. The hosts, India, were restricted to a meager total of 63 runs in the allotted 16 overs. In return, Pakistan chased the total easily.
The best performing bowler of the tournament went to Lahore Qalandar's Usman Munir, while the best batsman award went to his colleague Waqas Abdul Haq.
The prolific achievement is another nail in the Indian coffin which stated that international cricket should not be returning to Pakistan. Since the demise of the ICC's Big 3, the doors of international cricket seem to be opening for Pakistan, as West Indies has vowed to tour the country in November, with prospects of Sri Lanka visiting soon as well.