Disclaimer*: The articles shared under 'Your Voice' section are sent to us by contributors and we neither confirm nor deny the authenticity of any facts stated below. Parhlo News will not be liable for any false, inaccurate, inappropriate or incomplete information presented on the website. Read our disclaimer.
This post is also available in: العربية (Arabic) English (English)
Prime Minister Imran Khan used this phrase a couple of times to tell that what could be the ideal country in his opinion and he will try to build Pakistan on such a model. This phrase has now been a mocking term for many Pakistanis especially media corridors. If we say who wants Madina Ki Riyasat, everyone says «me» but if we ask who wants to behave like residents of Madina Ki Riyasat, no one even whispers.
Recently, a staff reporter of prominent news agency shared a photo which has become viral now: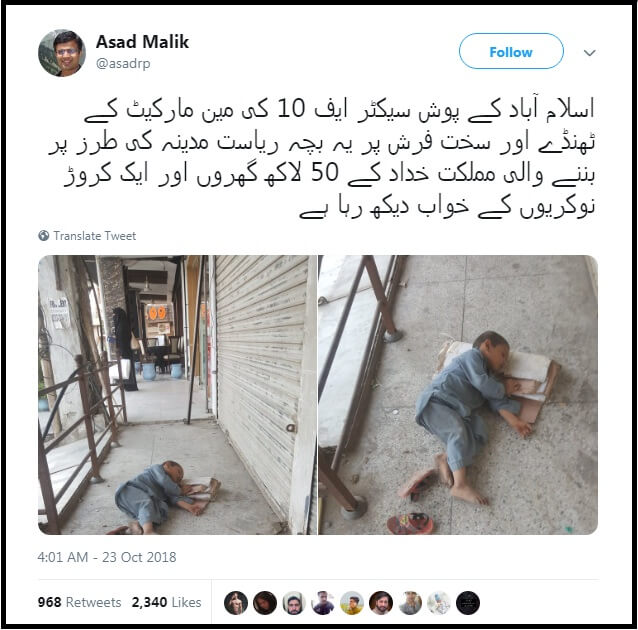 He was schooled but in vain probably: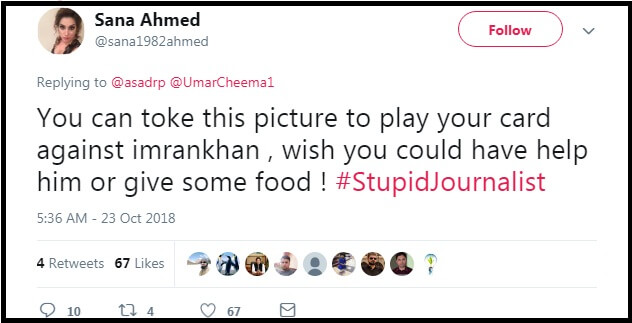 Also asked that why were you sleeping in the past:
I want to ask him and fellow journalists who like to mock phrase» Madina Ki Riyasat» that 'why did he not take this kid to his home, fed him and offered him a decent life' like any resident of Madina Ki Riyasat?
We want to live like Kardashians (publishing every bit of our material life) and demand Madina Ki Riyasat from PM and our state only. We need to grow and also behave like the residents of Madina. We need to stop our silly journo-political agenda to make our news outlets or political party chief happy. We need to revisit the fact that we are also humans and God forbid, such time can also fall upon us.
Madina Ki Riyasat was built on the theme of social support structure helped by state and covered by well-off people living in that state. We all want to live in Europe but we never realize that a jobless person is given all the benefits paid by some working class person. It's been arranged by state but supported by people too.
We need to be the example or at least, stop mocking Madina Ki Riyasat. This is the best model built by our Holy Prophet (PBUH) and adopted by many countries which are far better than us.