This post is also available in: English (الإنجليزية) اردو (الأردية)
A Pakistani police officer madeAbhinandan speak to his wife. When the Indian air force pilot was downed by Pakistan Air Force, he ejected himself safely and landed in Pakistan. After which he was caught by an angry mob. But he got lucky and Pakistan police saved him and gave him first aid and even served him tea.
That tea made rounds on the internet. And even after Abhinandan's arrival in Pakistan, and when he talked to his wife she asked him to bring the recipe.
She said: "Recipe lete hue aana"
Tanvi, a former Indian Air Force helicopter pilot, showed confidence, calmness, and presence of mind when she got a call from Pakistan the source said.
Tanvi asked Abhinandan to bring the recipe of the chai which was served to him! Aww.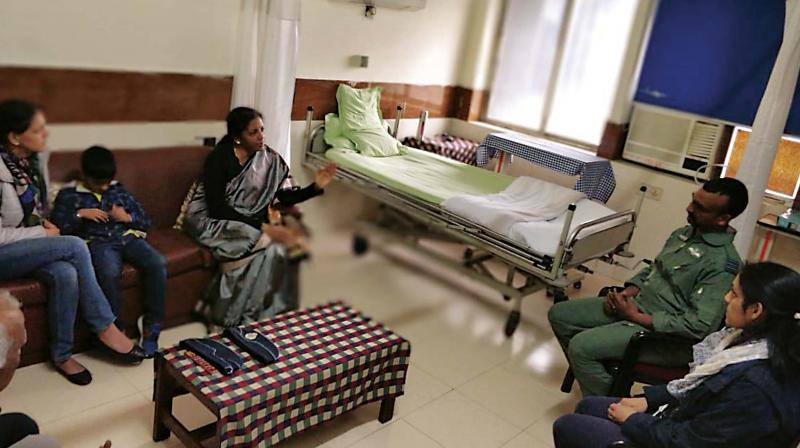 Far from breaking down, she spoke confidently to the Wing Commander. Apart from the initial questions on how he was doing, she asked what she should tell their two children about the whereabouts of their father. A composed Abhinandan replied: "Tell them Papa jail mein hain(Papa is in jail)."
In the middle of the conversation, Tanvi joked about the video put out by the Pakistani military, which showed Abhinandan having a cup of tea while being quizzed by a member of the establishment.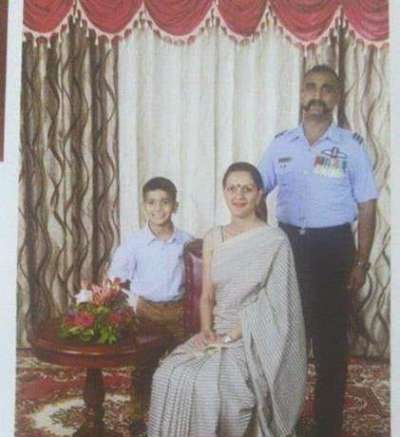 "Chai kaisi thi (how was the tea)?" she asked.
"Achhi thi (it was nice)," he replied.
"Mujhse bhi achhi banayi (was it better than how I make it)?"
Abhinandan replied with a laugh: "Yes, it was better."
"Phir recipe lete hue aana (then bring back the recipe)," Tanvi said.
That's what Abhinandan's wife said when the IAF pilot joked about the tea he was served in the custody of Pakistan's Inter-Services Intelligence. Also in the video, when the pilot is asked about his identification, he promptly responds. But when he is asked about further details such as where he is from or what his mission was, he politely refused to answer. "I am not supposed to tell you this," he told the major who was apparently asking him questions.