This post is also available in: English (الإنجليزية) اردو (الأردية)
If there's one Pakistani that the people of the country want to be represented by at the United Nations, there is no doubt that it would be our very own Maleeha Lodhi. Lodhi is Pakistan's incumbent and permanent representative to the United Nations.
Many might remember her from the fiery statements Maleeha Lodhi gave out against in India last year, at the 71st session of the United Nations General Assembly (UNGA). Maleeha Lodhi had lambasted the Indians, earning applause from other members on her rhetoric.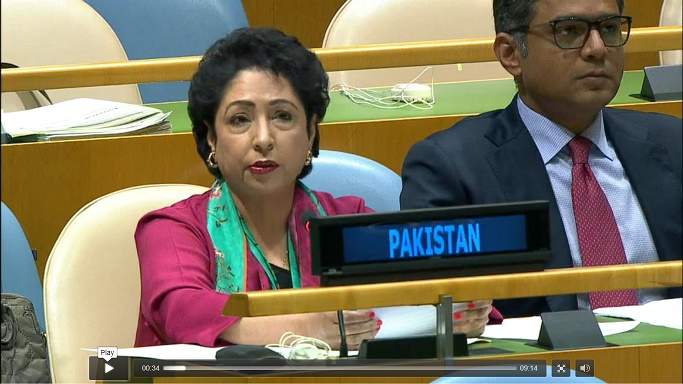 This year, at the 72nd session of the United Nations General Assembly under the presidentship of Miroslav Lacjack, Maleeha Lodhi has done it again for Pakistan. As per Maleeha Lodhi and the narrative of Pakistan at UNGA, India has been dubbed as the 'mother' of terrorism in South Asia.
The narrative came out after India's Foreign Minister, Sushma Swaraj, stated that Pakistan was producing more terrorists than doctors or engineers. Pakistan's representative to UN Maleeha Lodhi returned the ball to India's court by saying that India had Muslim blood on its hand and that they were the reason South Asia is being plunged into darkness.
Maleeha Lodhi and Pakistan called out for an inquiry into Indian Occupied Kashmir as the Indian Army had committed grave acts of war crime there. Further stating that the forceful occupation of Kashmir, turning into a war zone, was illegal.

Maleeha Lodhi took the game to India again by telling the world that Kashmir, officially, still wasn't a part of India. She reinstated the Kashmiri right to referendum.
Lodhi did not hold back talking about Pakistan's suffering province, Balochistan, saying: "The state terrorism which the Indian National Security Adviser (Ajit Doval) has boasted is being sponsored by India's spy agencies in Pakistan's Balochistan province in what he called a 'double squeeze' strategy."
Maleeha Lodhi further said that: "It is ruled by a government in which a racist and fascist ideology is firmly embedded. The leadership of this government emanates from the RSS, the same extremist group, which is accused of assassinating Mahatma Gandhi."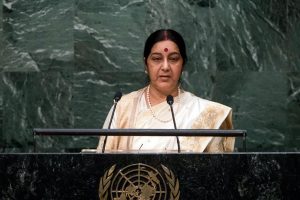 "It is a government which has appointed a fanatic as the chief minister of India's largest state whose rallying cry to his mobs was: 'If they kill one Hindu, we will kill 100 Muslim'. It is a government, which has allowed the lynching of Muslims."
Pakistan's strong point of view and the delivery of action by representative Maleeha Lodhi clearly shows that the country is not going to be a scapegoat to anyone, as the Prime Minister of the country Shahid Khaqan Abbasi stated recently in his address.