This post is also available in: English (الإنجليزية) اردو (الأردية)
Our country never fails to surprise us, one day or the other we have news that just either leaves the public in awe or downright angry. Recently, 'sharaab' is set to become available at Lahore's Allama Iqbal International Airport after approval of a summary sent to Punjab Chief Minister Sardar Usman Buzdar and people have something to say!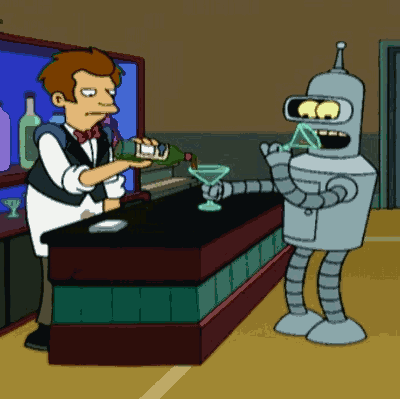 According to reports, Punjab Excise and Taxation Department, police and district administration have issued no objection certificates to Unicorn Prestige Limited, a company that had applied for a sharaab license in the name of Royal Swiss International. Interesting? Let us give you some more information about this.
Currently, only four hotels in the city are authorized liquor sellers with L2 licenses, which includes Avari Hotel, Holiday Inn, Pearl Continental Hotel, and Ambassador Hotel.
Moreover, after the CM's agreement, the company will be allowed to sell sharaab at the Lahore airport. Although according to Pakistan's laws, only non-Muslim citizens and non-Muslim foreigners will be allowed to purchase and consume liquor with the help of permits.
The company is likely to establish a duty-free shop to sell alcohol at the Allama Iqbal International Airport in Lahore. Additionally, reports claim that the ruling Pakistan Tehreek-e-Insaf (PTI) lawmakers pushed for the issuance of NOCs and summary.
The news has really stroked the nerves of some people and the reactions are worth sharing, here's what people had to say about the latest news.
Jhoom jhoom kay travel? Who's down for that?
Bus bhi jhoom jhoom kay travel karna
After the CM's approval, the company will be allowed to sell alcohol and beer at the Lahore airport..
Lahore airport to have liquor bar soon https://t.co/gnQ15J7Q0e

— Irum Azeem Farooque (@Irumf) January 17, 2019
Somebody has some interesting insights about the change…
Pakistan News in last couple of hours:
– "PIA wants to play Qaseeda Burda Shareef on all flights" ??
– "Lahore airport to have liquor bar soon" ?

Undoubtedly the most astonishing and unexpected country! ??

— Adil ?? (@Adil0809) January 16, 2019
Actually, no…
Are you seriously kidding me ?@AirportPakistan
Liquor at Lahore Airport. pic.twitter.com/NpRfHQAhDJ

— Mahwish Sohail (@MahwishSC) January 16, 2019

Here's someone who said that it's disgusting!
Lahore airport to have liquor bar soon https://t.co/i1vDepI36q اگر یہ خبرسچ ہے تو براے مہربانی اس کام کو رکوانے کی کوشش کرے ہر پاکستانی ??.
Plz share and spread awareness as this will be shameful and disgusting act if approved

— Aqeel Ahmed (@689Ahmed) January 17, 2019
Here are a few more reactions. What do you think?

Alcholol available in Lahore airport has really allowed people to speak up their mind and most of them are highly against it. Some believe that we as a country need to have an open mind and accept this change. Although some think that this 'haraam' act is just not needed.
Do you think our government is doing the right thing or is it another step up to disappointments for the public? Let us know what do you think about it and share with us in the comments below!