This post is also available in: English (الإنجليزية) اردو (الأردية)
Hey, we're back with another episode of Indian Surgical Strike on Pakistan on the internet and this can't get better than this and we really are blown out of our minds seeing this threat. There have been countless videos and tweets from India threatening to hurt Pakistan and this one probably tops it all. We have this fearless woman threatening a nuclear power with all the guts she has speaking through a video on, wait for it, TIK TOK. Yes, Pakistan just received a war threat from an Indian girl on Tik Tok. Pretty hilarious yes, but wait till you see the video.
Please take this seriously… she seems really angry.
Okay, so this girl starts off with comparing our defense budget to the budget Indian men spend on their shaving. Seriously? She couldn't really find a better example. Why do you even know how much Indian men spend on their shaving products in the first place?!
Agar Jung Chir Gai To Maal E Ghanimat Mein Milne Wali Ye Aurat Abid Shaka Ke Hawale Kiya jaega

Posted by Bazzage Lyari on Sunday, February 17, 2019
Okay, let's compare our bombs, woman.
She then gets on with talking about our missiles saying that the number of bombs we have, Indian kids use more than that on Diwali. Okay, sister let's show you aapke bombs hote bhi kaise hain.
Look at this video of your wonderful ballistic missile. And you know what would be the perfect song for this video? "Idher chala main udher chala jana kahan main kidher chala, aray phisal gaya!"
An Indian Nuclear-Capable Ballistic Missile Test Failed Shortly After Launch. pic.twitter.com/fLmBxeUFyd

— TheBorderNews (@TheBorderNews1) February 17, 2019
In India, people run away with Rs. 900,000 crore.
We really have to agree with her here because these are facts. Indians definitely are pretty rich, have you ever seen Star Plus, guys? Mr. Bajaj NEVER had a deal less than twenty thousand million raised to par 23 crores and that is a fact. Your women sleep with 40 tolas of gold. Of course, we are poor and you spend money like it doesn't mean anything and that is the only reason your poverty percentage is higher than anywhere else in the world. 🙁
Please have a look at these rich Indians. Our country could never.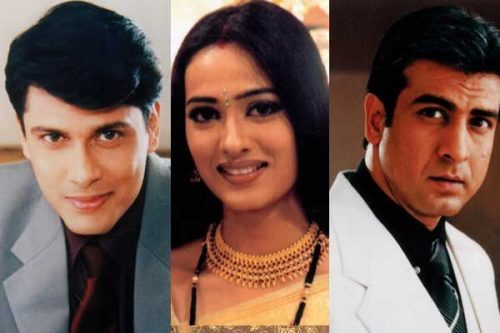 Guys, you can really relax.
If you only want tea and breakfast, there is no need to get so violent. You can come anyways, have some tea and go back home. What's the point of making these stupid videos and posting them on the internet?
But if you still don't understand, we are waiting.
#PakistanZindabad ???
Pakistanis waiting for Surgical strike be likee?? pic.twitter.com/WFvQKnLQsS

— ✨نایاب کیانی✨PZ?MS (@kayani_nayyab) February 17, 2019
And we don't mean another strike on the internet through a tik tok video. That sh*t really scares us. Don't do that again.