Disclaimer*: The articles shared under 'Your Voice' section are sent to us by contributors and we neither confirm nor deny the authenticity of any facts stated below. Parhlo News will not be liable for any false, inaccurate, inappropriate or incomplete information presented on the website. Read our disclaimer.
This post is also available in: English (الإنجليزية) اردو (الأردية)
Populism can be explained as reaching out to the ordinary people's aspirations in seeking to achieve political and social goals. Many political parties or politicians, depending upon the situation, often use this tool through rhetoric, fabrication and unreal assertions to gain public support.
A recent example in my view is the recent foreign visit of US President Donald Trump and his first family including First Lady Melania Trump, daughter Ivanka Trump, and son-in-law Jared Kushner to the Middle East and Europe.
The First Lady, Melania Trump decided not to cover her head during her visit to the Kingdom but when it came to her private audience with Pope Francis at the Vatican a few days later, she adhered to the now relaxed protocol of covering the head. "Things have become more relaxed over the last few years there are no hard and fast rules," a spokesperson for the Vatican told the Telegraph in April 2017 during Camilla, Duchess of Cornwall, visit the Vatican for not wearing customary white or black color dress.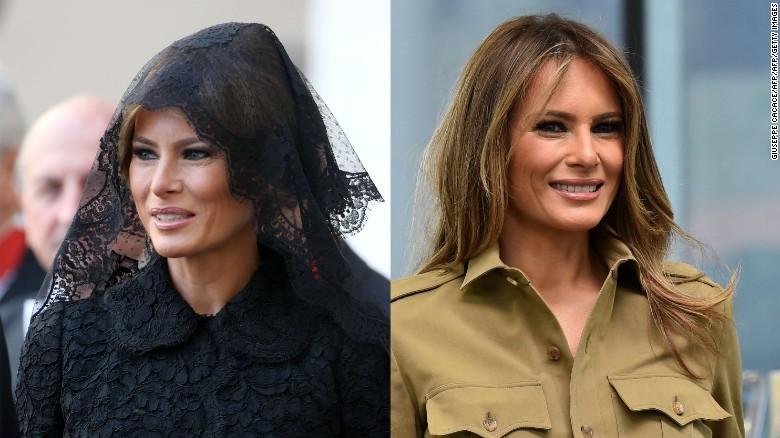 Ivanka Trump, daughter of President Donald Trump did the same on both occasions despite the fact that she is not Orthodox Christian anymore when she converted to Judaism before her marriage to Jared Kushner, an orthodox Jew and currently a senior adviser at the White House.
It all started in 2015 when the then First Lady of the United States, Michele Obama chose not to cover her head during her visit with the then-President Barak Obama to the Kingdom of Saudi Arabia. That drew mixed reactions with some calling it a bold political move while others criticized it including then businessman and now President Donald Trump who tweeted that it was a bad move and that the US "had enough enemies".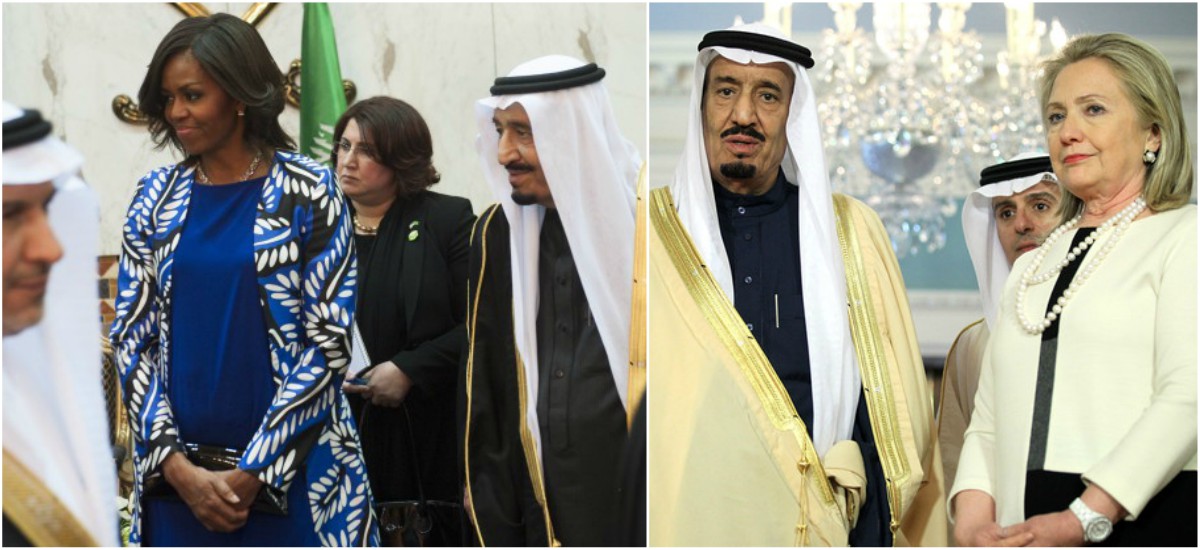 Before Michele Obama, then First Lady of US, Laura Bush also did not cover her head during her visit to the Kingdom. But when it came to having a private audience with then Pope Benedict, both Michele Obama and Laura Bush adhered to the protocol of wearing a black dress and covering their heads.
The dress protocols were strictly followed at that time. Michele Obama was not the first to avoid scarf in the Kingdom, before her, Hillary Clinton had also decided not to take headscarf during her visit to the Kingdom as the First Lady but covered her head in her meeting with then Pope John Paul as the First Lady. It might not have been a big deal back then to not cover the head maybe because of the absence of social media.
At the start of this piece, I mentioned populism, deciding not to wear a headscarf to prove a political point in Saudi Arabia but adhering to the customs at the Vatican might have an element of populism here.
While I completely understand that issue of women rights need to be highlighted in the Kingdom more than the Vatican but there is a principle involved which means that if not covering the head is proving a point in the Kingdom, it might as well prove it in the Vatican which in many contemporary issues, lacks the concept of human rights in popular culture. While many may disagree with me, I think it is hypocrisy courtesy populism.