This post is also available in: English (الإنجليزية) اردو (الأردية)
When God created humans, he expected us to get along in the best of ways. It doesn't matter if we're born male, female or in-between. It is just how nature works and how the Almighty created man. The third gender, however, has often been targetted for being a minority in the country and is considered something of a taboo even in today's day and time.
A story recently came to light from Pakistan, where an 18-year-old girl named Ghazala Ayub went through a gender change operation. The surgery ended up changing Ghazala's gender, and today, she lives her life as a boy named Abdullah.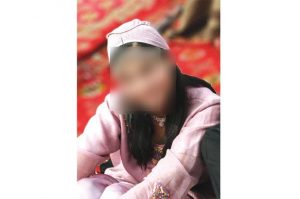 Ghazala Ayub lived her whole life as a girl in Gilgit-Baltistan's Diamer district. Just as things are in the hinterlands, Ghazala was brought up with little to no interaction with the opposite gender. She lived 18 years of her life according to the customs and traditions set up for women in Gilgit-Baltistan, just as other normal girls.
However, around the time she started hitting puberty, Ghazala and her family started to notice the changes her body was going through. Ghazala used to study in an all-girls school and only last year completed her matriculation with an amazing score.
Due to the emphatic hormonal changes her body was going through, Ghazala started developing facial hair, something that women don't. This bothered her and the rest of the family. Thus, being extremely supportive of what Ghazala was going through, her father took her to a doctor in Islamabad, who recognized her feeble tendency.
The hospital in Islamabad recommended that Ghazala should opt for a gender change, and that would be fit her characteristics best, as, since childhood, Ghazala had both male and female hormones. After a successful surgery, 18-year-old Ghazala came out of the hospital as Abdullah. The name too was selected by her father.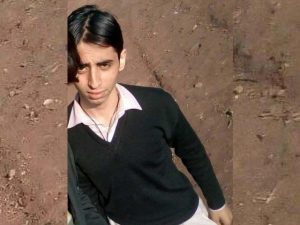 Usually, things like these are considered a taboo in Pakistan, but Ghazala should be proud and joyful of having an extremely supportive family. Her father, Muhammad Ayub, said that after her mother's passing away, Ghazala was caught between two worlds and became extremely emotional.
Today, instead of being shamed for the changes she has gone through, everyone is extremely happy with the outcome that turned Ghazala into Abdullah. Abdullah has recently been enrolled in an all-boys college in Chilas after the successful surgery.
This story proves that no taboo is huge enough and cannot be challenged. The support of Abdullah's family shows that even the biggest problems in life can be handled calmly.