This post is also available in: English (الإنجليزية) اردو (الأردية)
The caustic relations between Indian and Pakistan are hidden from none. The two neighboring countries are at daggers drawn since 1947, owing to the burning issue of Kashmir. In addition, denizens of both countries often indulge in heated arguments on social media platforms.
As a first step, we are putting up a complete ban on motor cyclists who wants to enter the Mall Road without helmets. Notification Issued. Helmets will be available on control rates at stalls outside liaqat bagh and outside CTO Office. 2/2 pic.twitter.com/CQd5ez9A74

— DC Rawalpindi (@DeputyCommissi6) November 14, 2018
Deputy commissioner Rawalpindi Dr. Umar Jehangir on  November 14, 2018, wrote about a notification#803/GOC in a tweet, "We are putting up a complete ban on motorcyclists who want to enter the Mall Road without helmets." In reaction to his tweet, an Indian guy tried to disparage the Deputy Commissioner but failed; the DC, Umar Jahangir trolled him instead.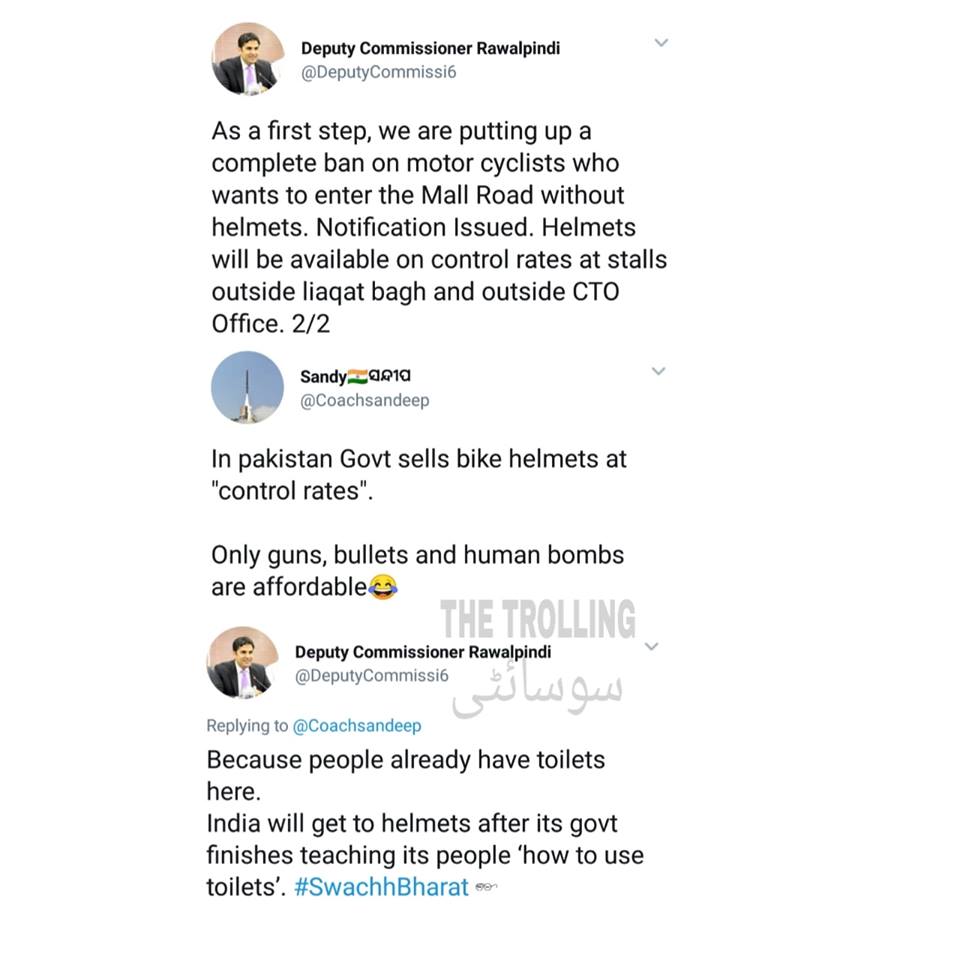 The Indian guy named, Sandy, replied to the Deputy Commissioner's tweet in the following words, "IN Pakistan Govt sells bike helmets at "control rates" only guns, bullets and human bombs are affordable." However, Umar Jehangir's could be seen here that has trolled the guy holistically.
Helmets available on control rates for the facilitation of Motorcyclists outside CTO office Rawalpindi. Plz wear a helmet for yourself and your loved ones. pic.twitter.com/ngK4vRiRjU

— DC Rawalpindi (@DeputyCommissi6) November 18, 2018
It is pertinent to mention that after the orders of Lahore high court, Punjab government is working tooth and nail to enhance traffic issues and to make sure the wearing of helmets. The helmet movement in Punjab is on the peak and district administration is helping the cause with the great spur. The Deputy commissioner Rawalpindi has written several tweets in this regard.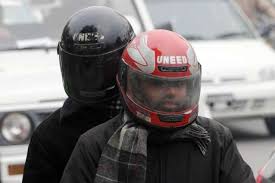 It is not the first time that Indians are poking their nose in Pakistan's affairs, any avid social media user can see Indians comments on Pakistan's domestic issues. During the cricket matches, famous Indian actor Rishi Kapoor, tweeted multiple times against Pakistan. Similarly, Anupam Kher spoke bitter words on twitter when his visa was denied by Pakistan he wrote, "Has my visa been denied because I speak about India's rich tradition of tolerance or I am a Kashmiri Pandit who may expose Pak terror nexus?"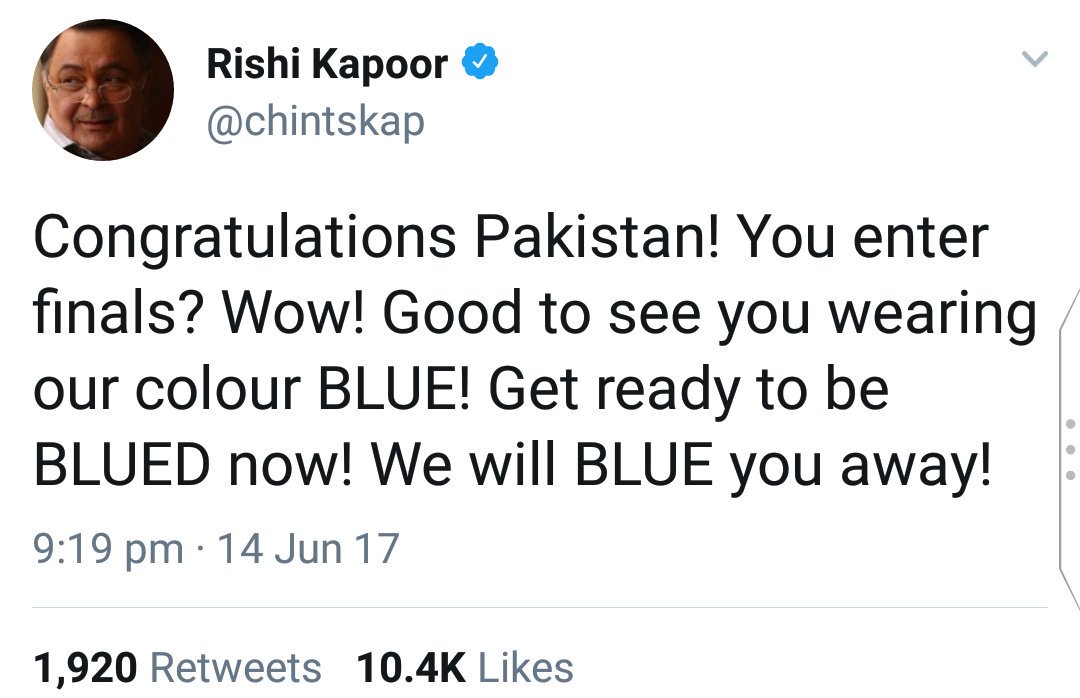 People on social media applauded the trolling of Indian guy by the worth Deputy Commissioner
Deputy Commissioner "GEO"
This man calling the instance " Classic chitrol"

They are saying " Janlne ki Bouu" and yeah " Swag level 100%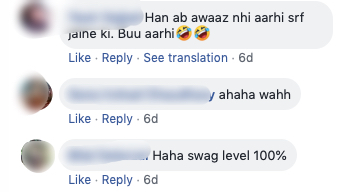 Exactly Pindi ka level is high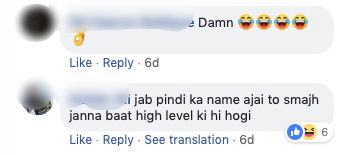 Umar Jehangir has assumed the charge of Deputy Commissioner Rawalpindi in July 2018 by replacing Talat Mehmood Gondal. The Dc has proved he can not only perform well on the field but on social media too.