Disclaimer*: The articles shared under 'Your Voice' section are sent to us by contributors and we neither confirm nor deny the authenticity of any facts stated below. Parhlo News will not be liable for any false, inaccurate, inappropriate or incomplete information presented on the website. Read our disclaimer.
This post is also available in: العربية (Arabic) English (English)
The University of Sindh Jamshoro is one of the oldest universities of Pakistan founded in 1947 in Karachi and later it was relocated to Hyderabad in 1951. Recently, University of Sindh became ISO certified and the Vice Chancellor Dr. Fateh Muhammad Burfat said that the easiest and fastest way to change the University for best was to prepare the ground for the acquisition of ISO certification.
"This is the reason, I, in first 3 months of my tenure, established ISO Certification Cell to do the desired. It has always been, and still is my top priority", he emphasized. Yet the university has really improved its quality and still developing its buildings and roads but is this enough for students?
The University administration has provided a transport service for students who live out of the hostel. The buses are hired from a local transporter where the drivers are completely non-professional! There are only 50 buses provided by the University which needs to drive for up to 30km of distance from university but buses could only run as fast as donkey-cart.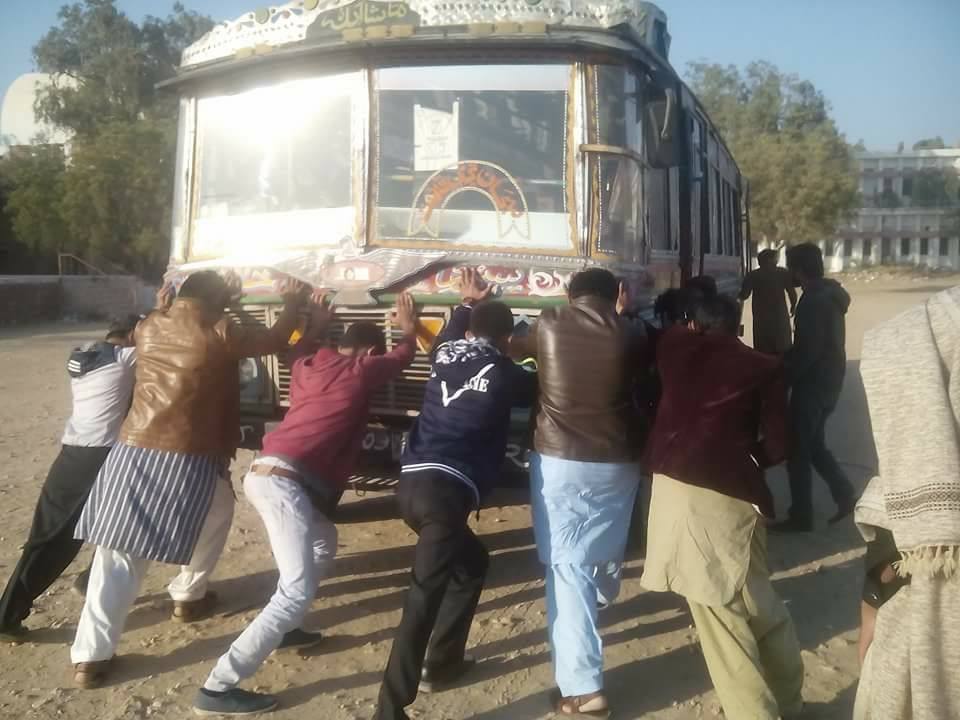 Besides traveling and developments in university, the administration has provided a canteen where multiple dishes are made into same pot without washing the pots. Every dish tastes the same whether it is fish or potato! The plates and tables are cleaned properly but selling this sort of food on low cost enough?
Sir Dr. Fateh Muhammad Burfat, I appreciate everything you are doing for the betterment of the university. It is far better if I compare 2017-18 with past 5 years, but try to keep an eye on favoritism and send your own child to AC2 (Administration Branch) to make yourself realize how officers behave with students. The idiot clerks and even peons are used to shouting on students. It is a request that spend some more on hiring new staff or add CCTV's in their offices so they may not feel shame while talking to female students with the words like «Yahaa Nahi Hoga Boldiya Na Tumhen», «Apko Samajh Nahi Aati Ye Baat, Baar Baar Batana Parta Hai Bewaqoofon Ko», «Kyun Tang Kar Rhe Ho Baba, Niklo Mere Office Se».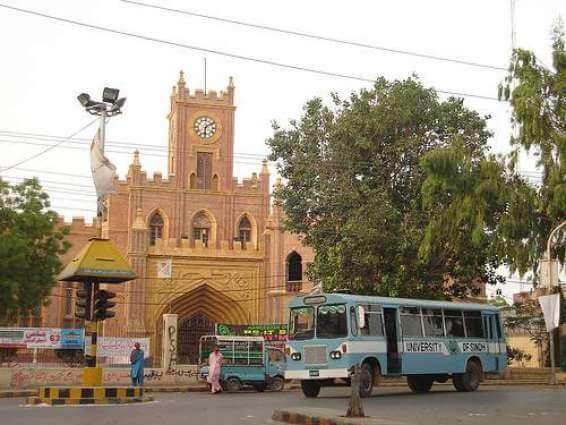 Even male students, especially the shy ones, are treated rudely for asking anything. On 18th October 2018, there was a guy standing in a line to get pass certificate of B.Sc for an hour and when he finally managed to reach the window to receive the desired certificate, the clerk's colleague reached the desk, gives 4 pairs of challans and asked the clerk to find certificates. The clerk told the guy to wait with a rude face while standing guy asked him to make it fast sir I'm standing for an hour. The clerk replied, «Why can't you wait? I'm doing what I have to do if you can't wait here come tomorrow when you have enough strength».
The clerk spent half an hour to find the certificates his colleague asked for. When he ended up, he asked the student to give his copy of challan. The student shared 4 copies of challan, the clerk looked at him and said "You have so many copies to get, why can't you wait? Do you have any problem with your legs?» is this how a student should be treated?
Your director of admissions, respected Mr. Panhwar Sahab, has some criteria to meet him at his office. Yes, the criteria and that's some kind of source you need to visit him or talk to him. The other option, his office security must know you because he allows you to get into his office. When you manage to talk to him, he is very good at talking but you need to fulfill the criteria before entering!
So, kindly do something for future researchers, journalists, engineers, doctors, and entrepreneurs.
Respected Vice-Chancellor Dr. Fateh Muhammad Burfat, sorry for my harsh words but it a reality that you have never faced.