This post is also available in: English (الإنجليزية) اردو (الأردية)
Bhartiya Janta Party (BJP) leader and External Affairs Minister of India Sushma Swaraj said on Thursday during an address to party women workers that no Pakistani soldier and citizen was harmed in the Balakot airstrike carried out by Indian Airforce. She also said that IAF pilots were instructed to not to harm any Pakistani, their aim was to target the camp of an outcast jihadist group only.
"When we carried out air strike across the border after the Pulwama incident, we had told the international community that we took that step in self-defense only. We had told the international community that the armed forces were instructed not to harm any Pakistani citizen or its soldier during the strike," said the minister.
She added: "The army was told to target only the camps of the activists, which had taken the responsibility for the Pulwama incident. And, our army did the same without harming any Pakistani citizen or soldier."
The Indian minister was of the opinion that the international community had supported India over the air strike. Soon after Sushma Swaraj's statement, Director General Inter-Services Public Relations (ISPR) Major General Asif Ghafoor expressed the satisfaction and joy in a tweet that finally truth had come!
Here Is What DG ISPR Said In His Tweet!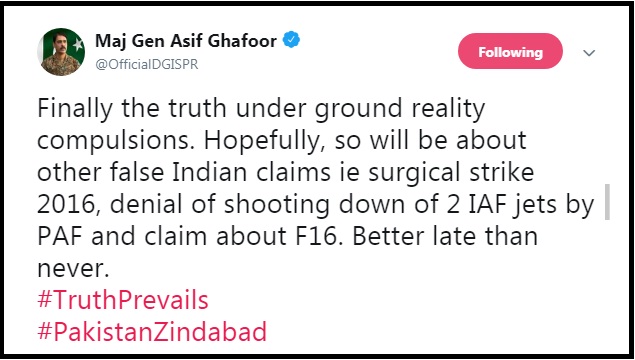 But it seems that the Indian minister Sushma Swaraj has gotten herself into trouble after speaking the truth! Twitteratis from Pakistan are appreciating her for stating the fact while the Indians are quite angry over her and demanding Narendra Modi to teach her ' a lesson'.
Here Is How Social Media Users Are Reacting To Sushma Swaraj's Recent Statement About Balakot Air Strike!
Modi's Own Bhakts Are Surprising Him!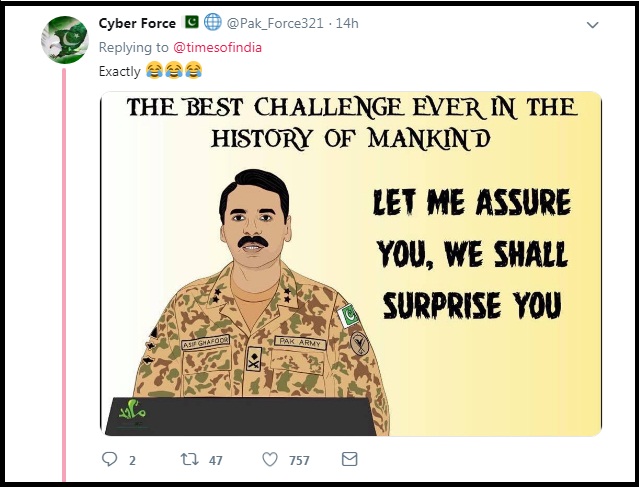 How Could We Forget The Trees?!

So, There Were More Pakistanis On Times On India's Twitter Than Indians! #ChowkidarGhaibHain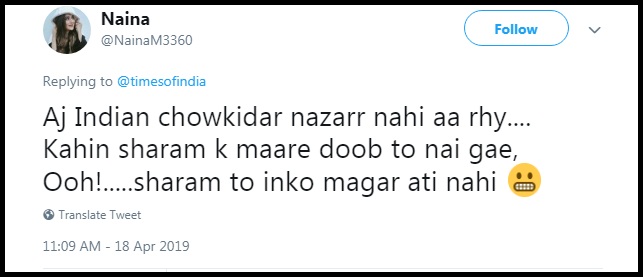 *Read It In Bhola's Tone*

So, We Found A Bhakt Here!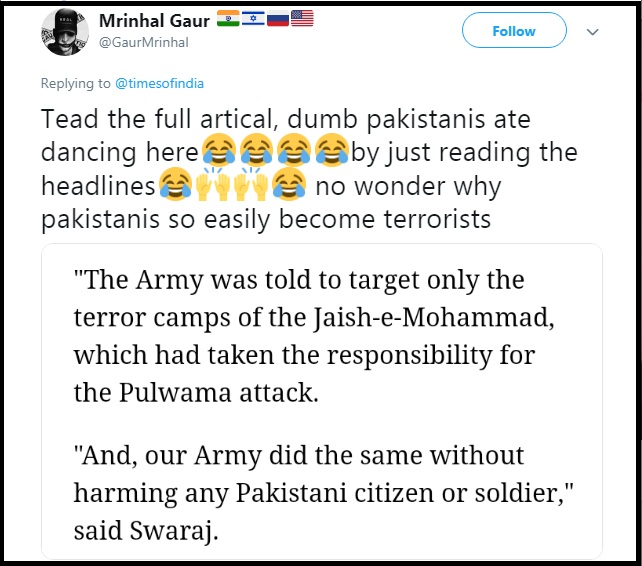 Lauding Indian Prime Minister Narendra Modi, Sushma Swaraj said that he has emerged as a top international leader who sets the agenda for the world. Talking about Pakistan's boycotting OIC, she said that Pakistan had objected to the invitation extended to India for a meet of the Organisation of Islamic Cooperation (OIC) in Abu Dhabi last month. "But the host country UAE snubbed Islamabad," said Sushma Swaraj.
Earlier in February, Indian civilians and army leadership had made false claims about Balakot airstrike. According to them, about 300 activists of an outcast group lost their lives in the airstrike which IAF has done in response to Pulwama incident. While Pakistan had rejected their claims, saying the Pakistani Air Force's (PAF) timely response had forced Indian jets to return and only drop their payload on a largely empty hillside harming a few trees!
Do you want to add more to the story? Share your thoughts with us in the comments!
Read Also: Pakistan Vs India — Will They Ever Stop Fighting?