This post is also available in: English (الإنجليزية) اردو (الأردية)
The rise of college cases is increasing on a regular basis. More and more students are now giving up on life because of mental stress, societal pressure and certain disagreement at their institutes. It is absolutely saddening and it goes to show how badly we need to educate our young ones about mental health and depression. However, it is heartbreaking to see someone going through such a phase.
In the past, and at the beginning of the year 2019, we came across so many cases where students had called quits on life which is utterly shocking! And what was even worrying was that all of the students were all medical students.
However, we recently came across another story but this time, it was a student of BS English 5th semester at Sadiq Egerton College. The student did something so unimaginable to his professor, Khalid Hameed, that it has left Pakistanis in a state of shock!
Professor Khalid Hameed
According to sources and the student's application circulating around, it said that the student used a knife on the professor's stomach and head leaving the professor in a condition which he couldn't survive.
The student committed this heinous act after an argument with the professor after the 'Welcome party' was announced. Furthermore, the function was to take place on 21st March 2019 where they were to invite girls to dance.
They also wrote that living in an Islamic state and they won't allow such activities to take place in an educational institute where they come to seek knowledge and will certainly not promote/tolerate western culture within the institute's premises.
Here's the students' application where they tried justifying the act with complete details!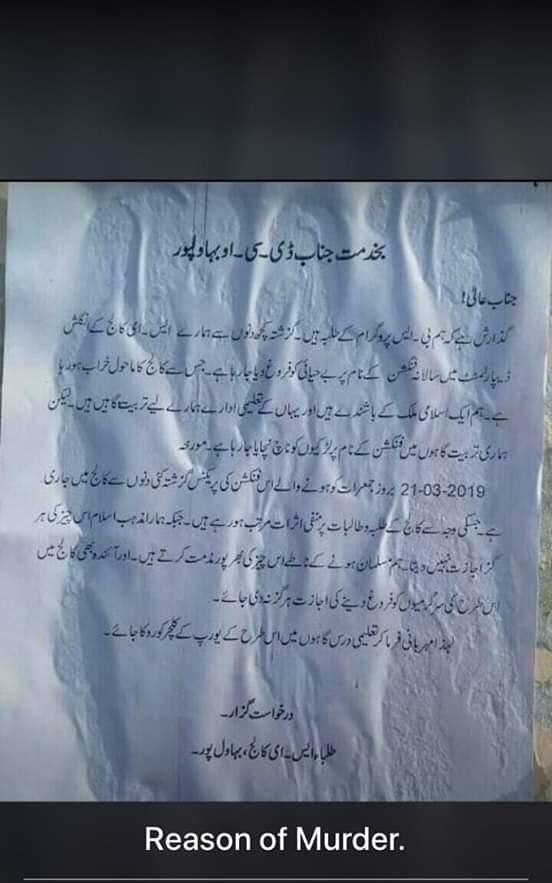 The pictures going viral are absolutely disturbing and we fail to understand, why, no matter what, a student would do such a thing?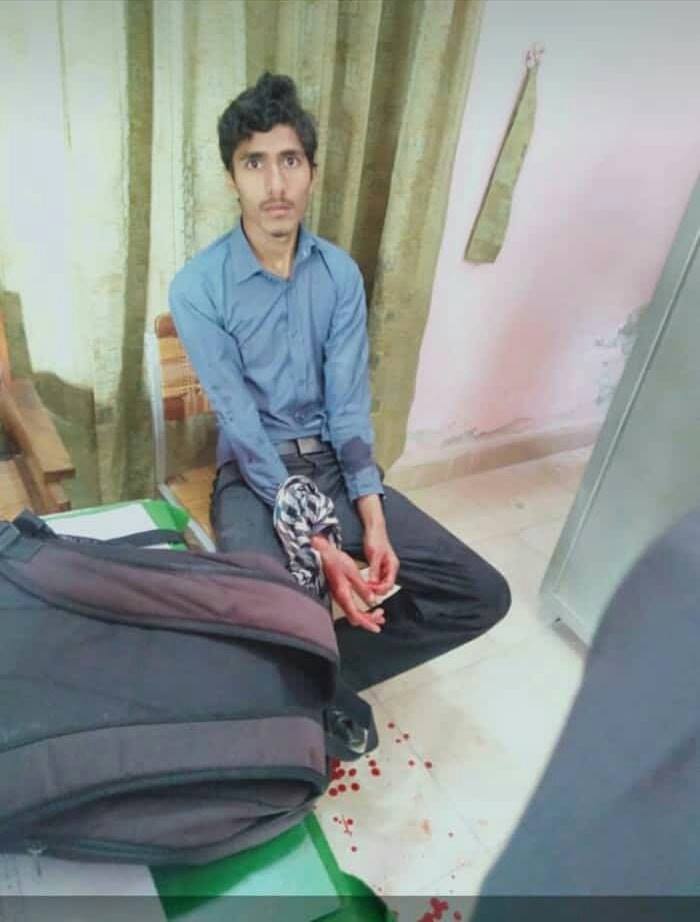 The room where it happened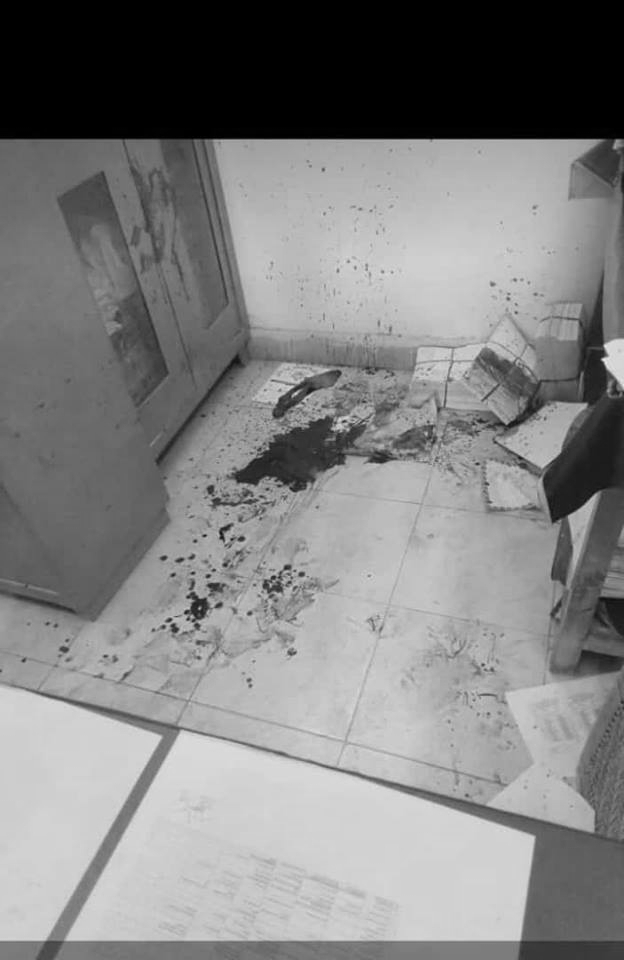 Here's the FIR that was lodged against this case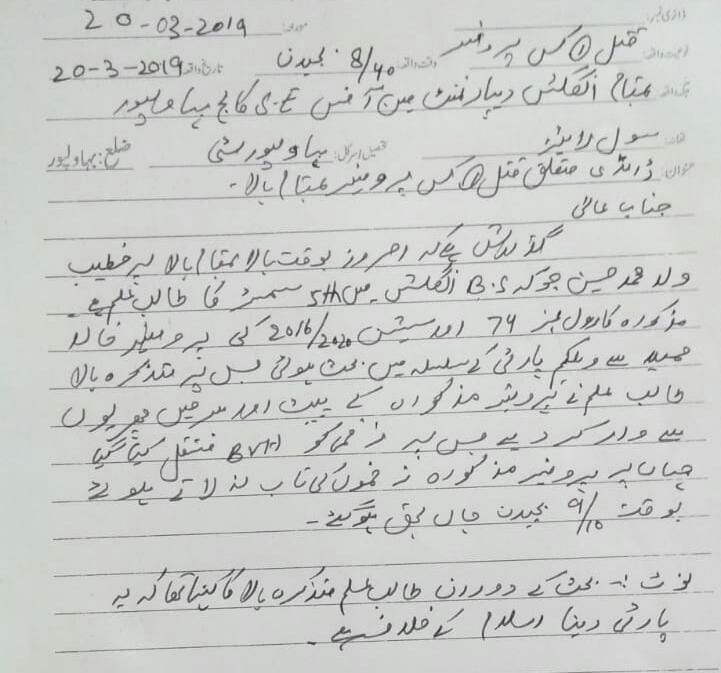 The student has now been taken into custody and we're yet to find out the final verdict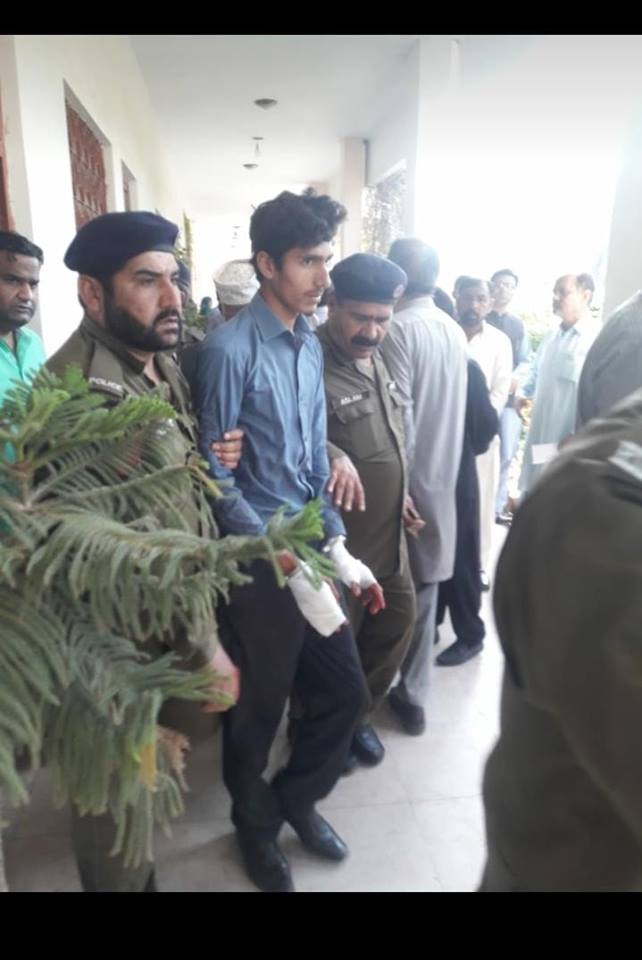 It's absolutely shameful to see where our youth is headed. What is influencing them perform such heinous acts? If we speak about Pakistan being an Islamic state, does our religion allow to do this?
This certainly cannot be justified in any way and these students and youth really need to stop taking law in their own hands and let the actual law handle such cases.
Performing such acts in the name of religion cannot be tolerated in any way! The youth needs to wake up and think and act responsibly!