This post is also available in: English (الإنجليزية) اردو (الأردية)
The phrase 'the bigger the size, the bigger the problems' fits best for the current situation of Karachi. In this era where Pakistan is seeing a crucial phase, many security failures have also been identified in the law enforcing agencies. Cases of harassment, blackmailing, honor killing, and many other issues are faced by civilians. Every morning, a new story circulates on the local media and creates a different perspective for the people.
According to recent updates, a case of a teenage girl created waves on social media. The story revolves around a 15-year-old girl whose mother is accusing a man of raping her daughter. The accusations were made in a video by the mother and then uploaded on the internet.
Here's the video:
Samreen Asif, whose calling herself the mother of the 15-year-old girl can be seen in the video. She's impeaching a man named Raza Bughti who had allegedly raped her daughter and urging the police to help her. An FIR was also lodged by Samreen in the Jauhar police station but the police released the accused in a night. According to the mother, Raza Bughti is a powerful man and may have links with the higher authorities whereas, she's just a normal civilian with no money.
Last night, the case took a huge turn when another video of Samreen went viral on social media. The previous statement of the mother and her actions in the recent video is now raising many eyebrows.
Watch the video here:
In this clip, Samreen, who has accused Raza before, is seen having a fun time while her daughter is sitting right beside her. This video has given a whole a new dimension to the case and it's getting really difficult for the people to take any side. It is believed that it will get more confusing and intense as more videos and pictures related to the case will come out in public.
A screenshot of an alleged chat between Raza and Samreen was leaked and it's getting out of hands now.
See the screenshots here:
This is the chat: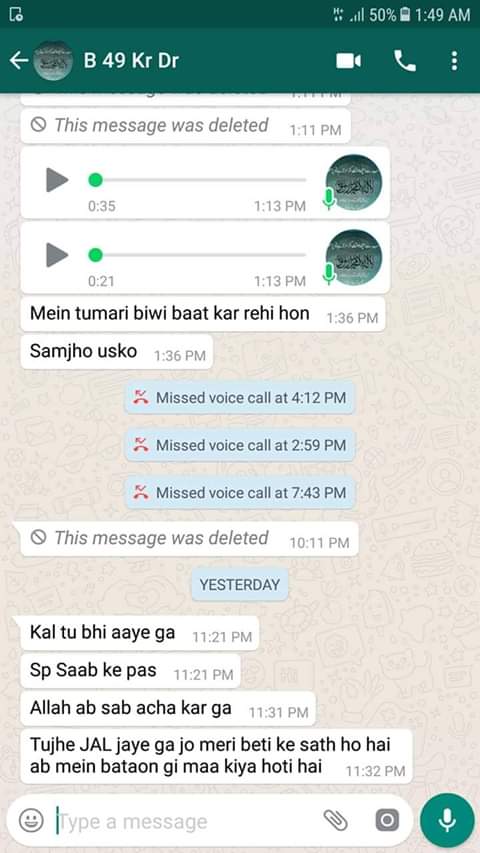 The affidavit is here: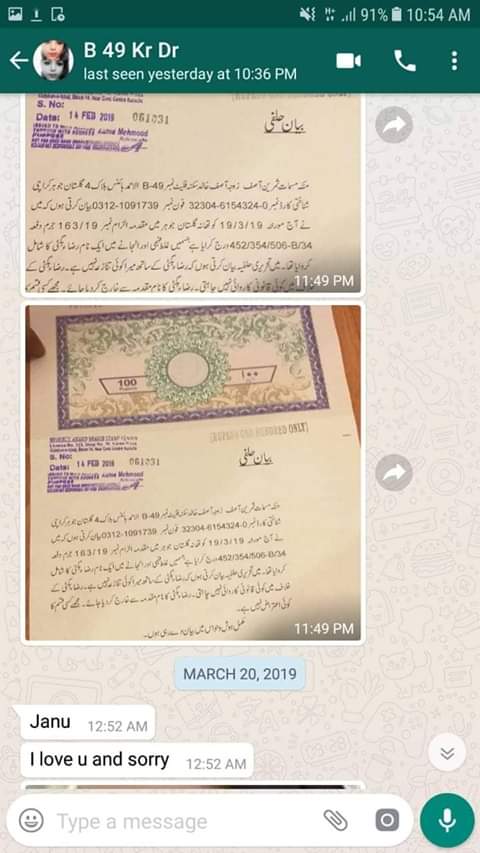 The chat is yet to be confirmed but the picture of the affidavit is creating another chaos in the story. No one is currently favored and everyone's just looking forward to the conclusion of the case.  However, ANYTHING her mother has done, the daughter, does NOT deserve what she went through. And the culprit, Raza Bugti MUST be answerable and held accountable for it if found guilty.
Want to share something related to the story? Comment below!