This post is also available in: English (الإنجليزية) اردو (الأردية)
There is no doubt that our system has been destroyed by nepotism and favoritism. If you are not eligible for an official post or rank, just sit back and relax if someone's from your family can do 'sifarish' to get a prestigious position in an institution. The recent example of nepotism has been seen in Punjab Assembly where Provincial Agriculture Minister has appointed his brother-in-law as chairman of Punjab Agriculture Marketing Regulatory Authority (PAMRA).
According to the details, Malik Nauman Ahmed Langrial has appointed Chaudhary Naveed Anwar Bhinder as chairman of PAMRA who is his brother-in-law and son of former Senator Chaudhary Muhammad Anwar Bhinder. Naveed Bhinder's father has also served as Speaker of Punjab Assembly in 1969.
On the other hand, Malik Nauman Ahmad Langiral has denied the claims of appointing his brother-in-law to the post. He said that the decision was taken by the leadership which is purely on the basis of rules and regulations. He also said that these allegations by opponents regarding profiting relatives were baseless and untrue. There was no role of personal like and dislike in the appointment of Naveed Bhinder and it was the decision of the political leadership, Nauman Langrial clarified.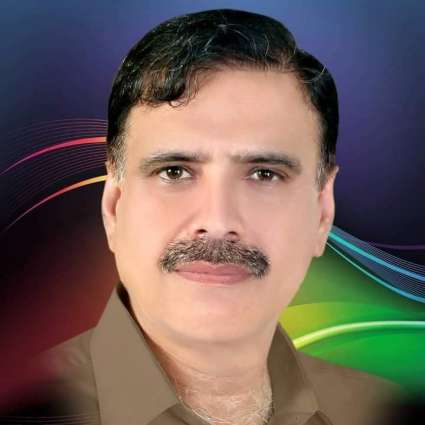 Malik Nauman Ahmad Langrial joined Pakistan Tehreek-e-Insaf before General Elections 2018, before PTI, Nauman Ahmad was the member of Pakistan Muslim League Quaid Azam. From Constituency PP-202 Sahiwal, Nauman Ahmad won the seat and was elected for the Provincial Assembly of Punjab as PTI's candidate.
Nauman Langrial was inducted to Punjab cabinet of Chief Minister Usman Buzdar without having any ministerial portfolio. Malik Nauman Ahmad Langrial was then appointed as the Provincial Agriculture Miniter on 29th August 2019 on the directions of CM Punjab.
However, People On Social Media Aren't Happy With The Decision. Here Is How Twitteratis Are Showing Their Anger On Langrial's Claims!
They Think That Nauman Langrial Is Making False Claims Now!

Twitteratis Want Imran Khan To Take Notice!

PTI's Ministers Are Cashing Their Position!

Before getting into power, Pakistan Tehreek-e-Insaf has usually claimed to eradicate status quo and nepotism from Pakistan but it seems that the party has forgotten its own rulings. The followers of PTI has mocked Pakistan People's Party and Pakistan Muslim League – Nawaz several times for their explicit dynastic politics calling Bilawal Bhutto Zardari 'Baby Bhutto' and Sharif family as 'Shareef Monarchy'. But this recent example has given a chance to PTI's opponents to criticize them.
Before Nauman Ahmad Langrial's issue, a few other examples of nepotism in the ruling party have been seen. The nomination of Jehangir Khan Tareen's son Ali Khan Tareen in elections, the appointment of Zulfi Bukhari as special assistant to Prime Minister Pakistan and Ehsan Mani as PCB Chairman is also seen as examples of nepotism in PTI. Let's see if PM Pakistan takes notice of this issue and respond to his opponents or not.
Do you want to add more to the story? Share your thoughts with us in the comments1