This post is also available in: English (الإنجليزية) اردو (الأردية)
The National Accountability Bureau (NAB) is set to begin its investigation regarding the allegations on the Sharif family in Panama leaks. Nawaz Sharif, after being disqualified as a Prime Minister, will now have to appear with his family and Ishaq Dar in order to defend against the allegations of corruption that are on them. The JIT report revealed large secrets of corruption done by the Sharif family that led to the five-member larger bench of Supreme Court to order NAB for a trial against the Sharifs. Moreover, upon the request of NAB, the Supreme Court has granted them complete access to the JIT Report, including its confidential Volume 10.
With the investigation set to begin from Friday 18 August, NAB has formed a 14 member team which would be sub divided into four sub groups. Each of the groups will have a case officer, director, and an investigating officer. These teams will be supervised by the Director Generals of Rawalpindi and Islamabad.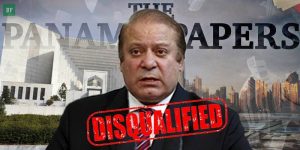 For further assistance, the NAB members have asked Supreme Court for the complete access of the JIT report including its confidential Volume 10, which the apex court authorized. It was earlier said that the Volume 10 of the report was asked to be made confidential by the chief of JIT, Wajid Zia. It is said that Volume 10 contains details of mutual legal assistance with several countries as far as Sharif's offshore wealth is concerned. NAB required access to the Volume 10 so that references could be filed against the Sharifs, the first case being related to Azizia Steel Mills.
Recently disqualified Prime Minister, Mian Nawaz Sharif, would be arriving with his two sons, Hassan and Hussain, on August 18 to begin his investigations regarding the allegations set on him by the JIT Report. The Azizia Steel Mills would only be the first of many cases that the Sharif and Ishaq Dar would have to defend against. If they are found guilty of corruption then they can face repercussions worse than Nawaz being disqualified.