Disclaimer*: The articles shared under 'Your Voice' section are sent to us by contributors and we neither confirm nor deny the authenticity of any facts stated below. Parhlo News will not be liable for any false, inaccurate, inappropriate or incomplete information presented on the website. Read our disclaimer.
This post is also available in: العربية (Arabic) English (English)
"Defence Day" gives us Pakistanis the opportunity to hold our heads high and pride upon the martyrs of our nation who sacrificed their today for our tomorrow. The same, however, is required for the institution, when it is targeted upon by rants of certain individuals. The institution, which not only renders its services at the border but has also extended aid for internal matters of Pakistan.
The list of baseless allegations is considerably lengthy but the biggest allegation leveled against the Pakistan army is its egregious 70% share in the national budget. This statistic is quoted by politicians and civilians alike. It is argued that this large sum detracts from spending on development, health, and education. However, this statement is factually incorrect.
Pakistan's defense expenditure is in fact PKR 920.0 Billion or 19.36% of the total budget—certainly nowhere close to 70%. Most of this budget is allocated for the salaries of half a million officers and soldiers, rations, equipment, and transport. These soldiers guard the 2,900 KM border with India, two nations that maintain a hostile relationship.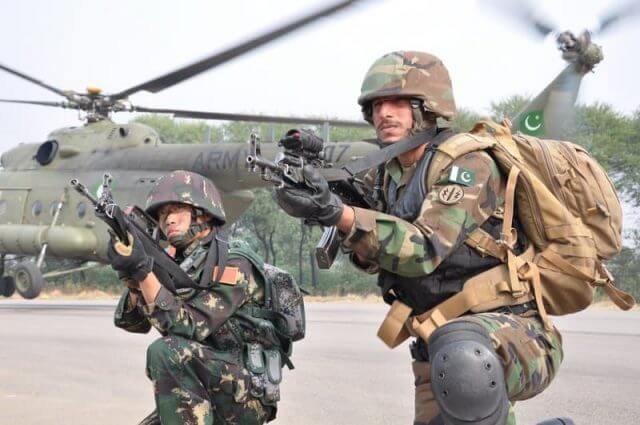 They also stand guard at the 2,430 KM border with Afghanistan at the Durand Line. The army also contributes to natural disaster relief efforts and laying down water and gas pipelines in perilous terrain. Hence, the claim that Pakistan's poor development is caused by the army taking more than half of its national budget is false.
In fact, it can be argued that corruption in the executive branches and political parties is more pervasive and harmful. The NAB has recently accused Mr. Ahad Cheema of embezzling PKR 400 Billion, Dr. Asim for PKR 462 Billion, and Mr. Nawaz Sharif of PKR 300 Billion. The wealth of these three men alone exceeds the army's allotted national budget.
It is no wonder then that citizens tend to place little faith in their representatives, and some would even prefer a military government to a civilian one. The military cannot be held responsible for the common man losing faith in government institutions. And arguments based on false facts (such as the 70% national budget) are poor attempts at shifting the blame.
One criticism frequently leveled against the army is how it promotes ethnic discrimination of Pathans One may ask that how could it be true when the institution is the first to respond for disaster relief irrespective of KPK, Punjab, Sindh, Balochistan or Gilgit and has helped create access to water and natural gas in the difficult terrain of Waziristan.
Growing up in a household when the Dictator Musharraf reigned supreme and my family vouched for Mohtarma Benazir Bhutto Shaheed, I was never told to hate the institution of Pak Army but was told all sorts of tales against General Musharraf. Always told to respect the Jawan because of whom we were able to sleep at night while they used to guard.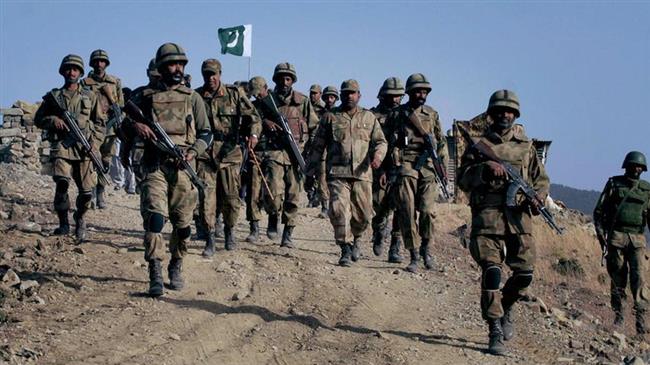 With age, I came to realize the system of Pak Army that every officer began from a Second Lieutenant and with promotions became a four-star general. So when I listen to my peers saying that the Generals are corrupt, I am compelled to remind them that the Generals were also once Second Lieutenants who would guard our borders and because of them we could spend our nights peacefully.
Some of us, however, have a different viewpoint which sometimes baseless and disgraceful. When a social activist openly laughed at the Chairman Joint Chiefs of Staff's statement of "Blowing up Israel in a matter of 12 minutes", many of us indulged in laughing alongside while some had to remind Mr. Social Activist that when you were not even born our man MM Alam blew up 5 Indian Aircraft's in less than a minute so please keep your laughter to yourself.
At the time of elections, us every politician makes a statement which appeals to the masses but not a sensible mind. For example Mr. Bilawal Bhutto's statement on having the agencies accountable for their actions.
Mr. Bilawal Bhutto, these statements may sound feasible but in reality, when your chairman of the Senate of Pakistan  Mr. Raza Rabbani had the COAS called in for an in-camera meeting to have the army brief the senators regarding the national security, it led to 'leaks of the happenings' which angered the Chairman himself. So when you say to have the agencies accountable, can you assure us that such an event will not happen again which could have grave repercussions, for some are not able to comprehend the actions taken by the military for the sovereignty of its people?