This post is also available in: العربية (Arabic) English (English)
Child abuse in Pakistan has massively increased and it just sad to know how many children are victimized on a daily basis. Innocent little children are tortured and abused in ways that one cannot even imagine.
A few months ago, we came across a case where a 16-year-old girl named Uzma was physically tormented and electrocuted by the owners of the house. Once Uzma drew her last breath, she was tossed in a watercourse as if she was nothing but trash.
Poor Uzma was asked to sleep in the washroom and was denied access to meet her family. Uzma would suffer every single day, in the hands of these vicious women and would get beaten by ladles until she bled. How can one be so cold-hearted? Are we even humans? Adding on to her violent act she left the girl all on her own to die.
Remember this video?
It's heartbreaking to see her torturers laughing at her pain!
Here are those two women who murdered the innocent girl!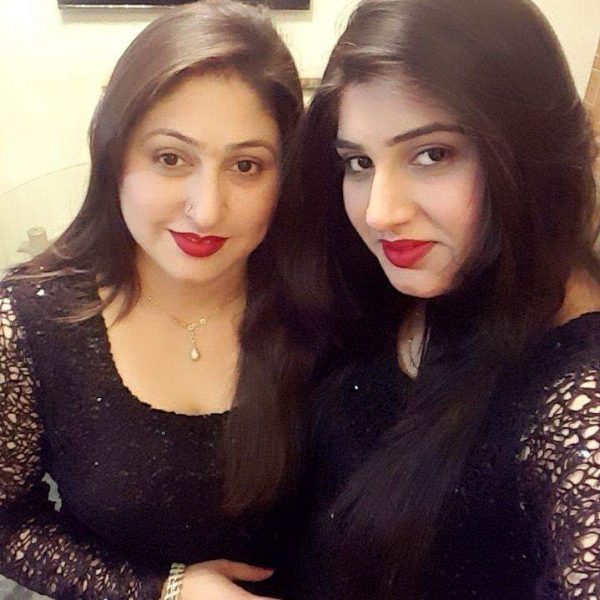 You remember the faces now?
Well, as we were praying and waiting for f justice, it turns out that the two women have been bailed out.
Pakistanis are furious and questioning the law enforcement agencies!
State should be the prosecutor in criminal cases. For God's sake don't let wealthy play with poor. Diyat law needs to be revised and reconsidered, its been misused since a very long time. And this time victim was Uzma. #JusticeForUzma@ImranKhanPTI @ShireenMazari1

— Subhan Aslam (@SubhanAslam91) May 26, 2019
How sad.
I said this in January this year, straight after their arrests. There will be NO #JusticeForUzma
cc @NJLahori https://t.co/bKfhD2O7TN pic.twitter.com/6Svz2S72RB

— Rehman Anwer (@rehmananwer) May 27, 2019
Even Nadia Jamil shared her two cents!
Will the women who starved, beat, slowly tortured and brutally murdered a child to death, walk free to do it to another child? Their laughter, while watching her squirm in pain, still reverberates in my head. #pakistan protect your children! #JustceForUzma #childprotection #RT ?? pic.twitter.com/edegj63eNn

— Nadia Jamil (@NJLahori) May 25, 2019
Why is justice always delayed?
Exactly. State should b take over dis case without any delay.
Why in our society justice is always delayed..?
Justice is equal for everyone. But in Pakistan..poor nvr gets justice & rich easily escape@SHABAZGIL @ShireenMazari1 @iqrarulhassan #JusticeForUzma#ChildProtection https://t.co/zwPrWE7Qy2

— Sundas Shabab (@SundasShabab) May 26, 2019
Speechless!!
Omg this is insane . How can they release those murderers ?? #JusticeForUzma

— BarishH بار ش ?? (@BarishRain) May 26, 2019
There should be no mercy for these women. They took the life of an innocent and might just do it again. A murder will always remain a murderer. When will we ever learn to treat the underprivileged with respect and just treat them the same way as we want to be treated? When will the hate and discrimination end?
Who will demand these vicious women don't do this to another child? Poverty should definitely not lead to this. No child or adult deserves to be tortured to death! Whatever happened to justice?!
Have more to add to the story? Comment below.