This post is also available in: العربية (Arabic) English (English)
The Pulwama incident caused a lot of havoc between India and Pakistan, there were tensions that only escalated and the masses were certain that there will be a 'jung' and the countries will not conclude on being civil to each other.
Recently, matters cooled down between the two nations and PM Imran Khan deescalated the tensions. However, we just learned authorities found an Indian air defense projectile to be fired shortly before an Indian Mi17 helicopter went to ground in Budgam near Srinagar on February 27, took the lives of six air force personnel and a resident on the ground.
The final hours before the collapse, such as whether or not the IFF (Identity, Friend or Foe) devices were switched on or not, are being carefully studied to determine what went awry.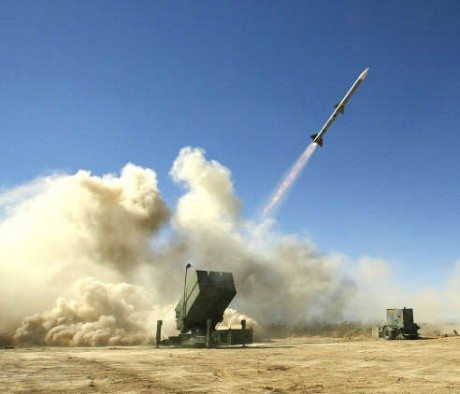 The air force steel, high ranking sources, made it crystal clear that if found to be culpable in the inquiry, it would not steer away from making it easier for civilian court hearings against staff.
It has been discovered that perhaps the focus of attention is really to determine whether layer upon layer of safeguards intended to protect assets from collateral damage has failed miserably and how to enhance systems to prevent such occurrences in the future.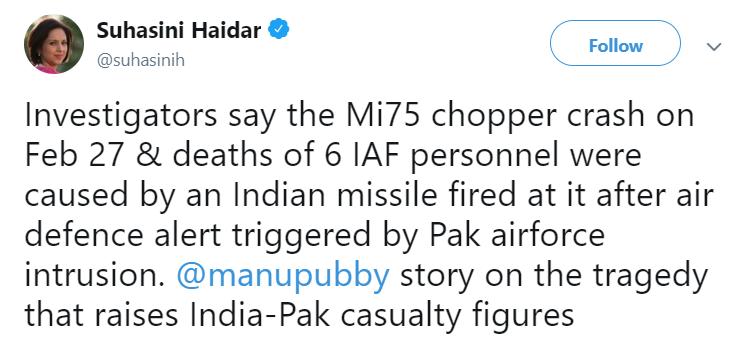 Moreover, it was learned that there may be efforts by Pakistani jets to break the border for a walkout on Indian strategic places and there were issues that UAVs with our nation might also have been stationed.
However, it's been proved that Pakistani Army acknowledged the aerial battle over Nowshera and its members were not involved in the chopper incident. After the news began circulating on social media, people took to Twitter to express their views.
One user responded with disappointment for India

Another user wrote a sarcastic statement stating how Modi is doing pretty great

One more user expressed disappointed in Indian forces!

Continuing the debate, another user mentioned that Indian need to learn from Pakistanis when comes to journalism.

According to research, Mi17V5 is among the world's most durable aircraft in service and is not usually averse to fatal technical problems. This is a whole another topic of discussion for India and further investigation ongoing for the mishap that occurred.
We will update you when there's any more information regarding the issue. If you have anything more to add to this story, let us know.
Read Also: US DEFENSE OFFICIALS DENY ALL INDIAN CLAIMS OF TAKING DOWN THE PAKISTANI F-16