This post is also available in: English (الإنجليزية) اردو (الأردية)
Pulwama incident was one of the most heated situations that occurred between Pakistan and India. The problems only escalated between the two nations ever since the issue occurred.
However, the Pakistan Foreign Minister Shah Mahmood Qureshi on Sunday warned of another Pulwama-like incident in occupied Kashmir by the Indian government between April 16 and 20 to justify its offensive against Pakistan and to increase diplomatic pressure against Islamabad.
Long Live Pakistan Armed Forces.
The defenders of our dear motherland.
پاکستان ہمیشہ پائندہ باد pic.twitter.com/ek89gzYfgV

— Shah Mahmood Qureshi (@SMQureshiPTI) March 23, 2019
Addressing a press conference in Multan, the foreign minister stated that he had credible intelligence about the potential incident. He said he was making the statement, fully knowing it would be picked up by the international media.
"We have reliable intelligence that another act of aggression is highly likely between April 16 and 20 by India against Pakistan," the foreign minister mentioned.
"If it happens, you can imagine the impact of the occurrence on the peace and stability of the region,"  said Qureshi, urging the global powers to intervene.
He further added that after a discussion with Prime Minister Imran Khan, it was decided to share this information with people of Pakistan and the international community. "It is our policy to keep the nation informed," he stated.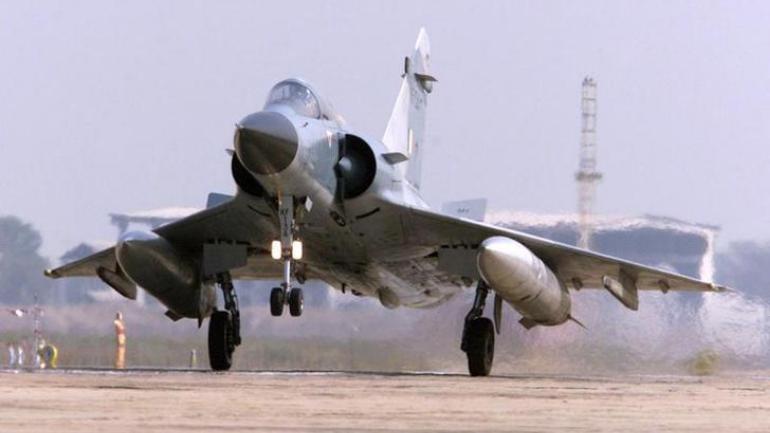 The foreign minister added that Pakistan has informed all five permanent members of the United Nations Security Council (UNSC), including China, France, United States, United Kingdom, and Russia about Indian plans to disrupt the peace of the region.
"The international community must take notice of India's irresponsible acts of aggression," he maintained, adding that Pakistan is once again offering dialogue to India for prosperity and stability between both countries.
"We released Indian captured pilot Wing Commander Abhinandan as a gesture of peace," he said,
The foreign minister recounted the recent events that unfolded between Pakistan and India after the Pulwama incident and said that New Delhi's claim of downing F-16 has turned out to be incorrect.
"The international community, given the sensitivity of this flashpoint, should not remain silent," he stated, adding that the global community should and would have to play their role in this regard.
When asked what Pakistan's response would be to any act of aggression by India, he said, "We reserve the right to self-defense."
Meanwhile, the Foreign Office (FO) summoned the Indian deputy high commissioner to protest New Delhi's alleged plan to carry out further military action against Pakistan.
The Indian envoy, who was summoned by FO spokesperson Dr. Mohammad Faisal, was handed a demarche to convey Pakistan's objections.
"India has been strongly warned by Pakistan in case of any misadventure," the FO spokesperson said.
India blamed Pakistan for the entire issue and launched airstrikes within Pakistani territory, followed Pakistani strikes in Kashmir and downing of an India jet.
We still have to see what's more to come from this statement. Let us know what you think of this in the comments below.