This post is also available in: العربية (Arabic) English (English)
Hamid Mir is a renowned journalist and one credible name in the Pakistani media fraternity. He hosts a popular talk show host where he invites different politicians to have discussions on a number of subjects, primarily concerning the global and local political spectrum in Pakistan.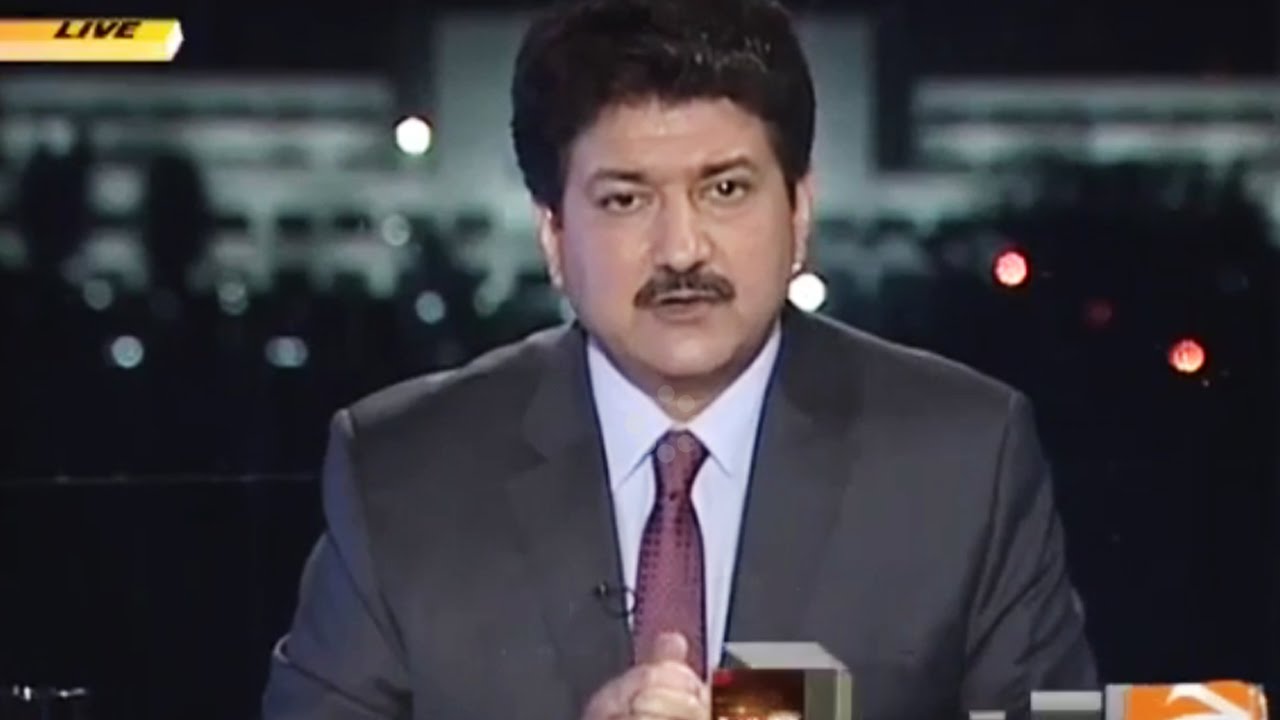 Being a journalist of a monumental standard and a massive following, there are certain responsibilities to go by. It's every journalist's accountability revolves around a number of rules that they cannot ignore. One of these rules has to be the authenticity of news they are reporting. We have increasingly seen how many media outlets continue to report fake news and use unorthodox references to make noise about a certain subject.
Now, Hamid Mir played a video in his talk show where he seemingly mocked the President of the United States, Donald Trump. He compiled a list of clips where President Trump has been refused a handshake as well as those awkward videos the Internet made up for banter… Have a look yourself guys:
Badtameez …. بد تمیز pic.twitter.com/VSFr2CvXn3

— Hamid Mir (@HamidMirPAK) January 2, 2018
Perhaps, he realized what a no-brainer he pulled off there, thus, he chose to take refuge with humor and go on an absolutely lighter note about it. But it goes without saying that a journalist of such caliber should at least be concerned about the authenticity of content; such temperaments only make us look like fools to the world.
Bottom line is that Mr. Hamid Mir knows what's going on here, at least a journalist of his reputation and image should be sensible about it. What do you guys think?
You are a senior journalist
This is your justification???????

— Shahab Khan (@ShhahabKhan) January 2, 2018