This post is also available in: English (الإنجليزية) اردو (الأردية)
Labor Day is a much awaited holiday among everyone. It is a public holiday which is celebrated on different days in different countries. In Pakistan, Labor Day is celebrated on May 1. usually marked by rallies, marches, labor/worker union sessions and different activities however, things have slightly changed.
Normally, the day is off for the general population, and schools and most businesses are closed. Most of the people get some leisure time to spend with their families and just relax. Speaking of which, on this Labor Day, we came across something very interesting!
A burger joint was giving away Rs.1 burgers! Matlab almost free!
The famous burger joint in Islamabad I-8, known for their scrumptious and juiciest burgers named 'Ranchers' literally won the hearts of many by offering burgers worth Rs.1 only, that too on Labor Day! Them selling their gourmet burgers for Rs. 1 is not a joke! Although the unprivileged labors and beggars can't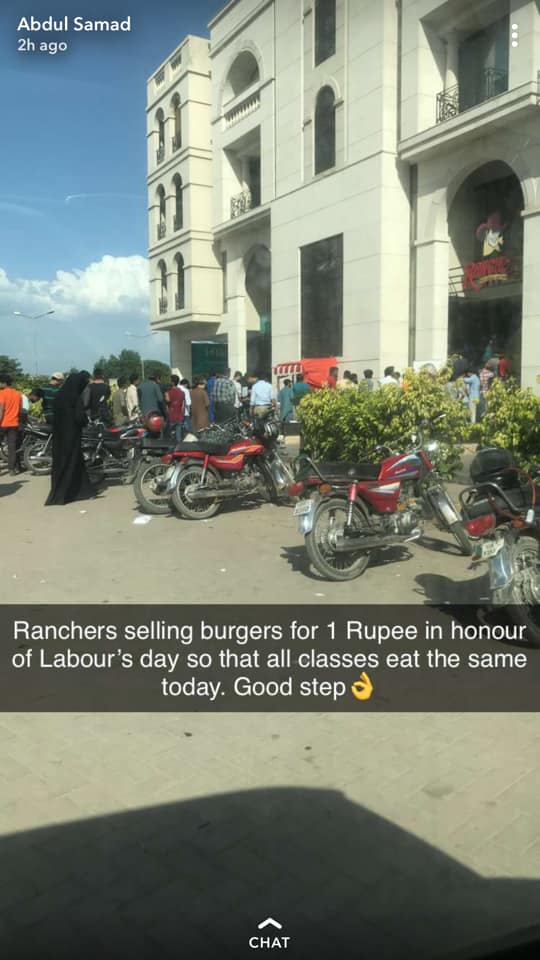 However, there are some who think 'Ranchers' was up to something and had a motive behind this. Have a look at this!

Some even said that even the 'well-off' people were seen waiting in long queues for the 1 rupee burger!

Some were furious!

Point?

But this picture says otherwise!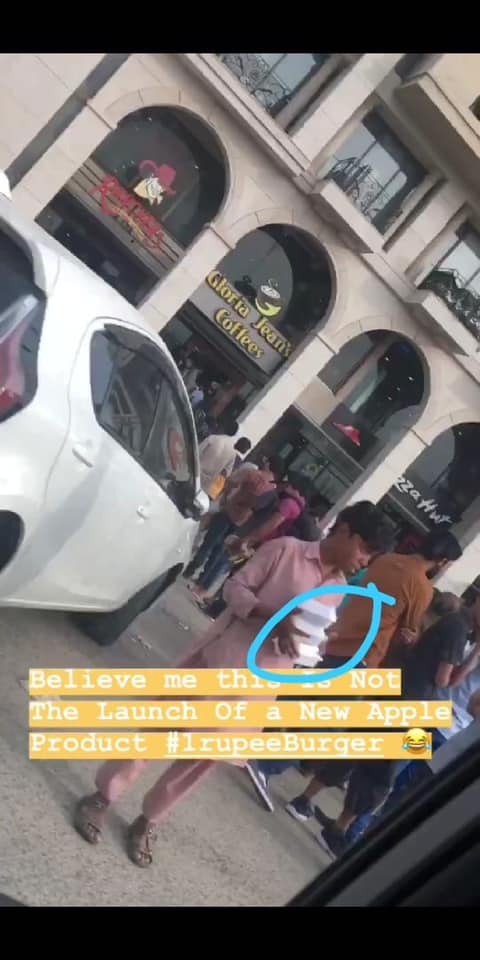 Some were extremely disappointed to see the upper class fighting over a 1 rupee burger! Check out this video!
Ranchers i-8 islamabad Offers 1 Rupees Of Burger For Labour But All Upper Class In Line No One Labour ??

Posted by Islamabad Beauty of Pakistan on Wednesday, May 1, 2019
Shout out to Team Ranchers for such great step in this time and era. You guys have a heart of gold! Whatever your intentions were, we're glad you guys chose Labor Day for it!
We wish more brands come up with such initiatives and always think about those who are working day and night to earn bread to feed their families; especially the ones who are less privileged.
What do you think about Ranchers' initiative? Do you think they did the  right thing? Let us know in the comments below.