This post is also available in: English (الإنجليزية) اردو (الأردية)
And we are back with another episode of "Yeh karaingay hum se jang?" In the current leg of the World Kickboxing and Karate Association (WKA) the Asia Pacific being held in Bangkok, Pakistani kickboxer Saeed K. Afridi pipped India's Vasu Sharma in LESS than 90 seconds! Yes, you heard it right, just 90 seconds.
This was an international martial arts event.
Saeed K. Afridi made us proud at the international level when he overpowered his Indian opponent in less than 90 seconds by KO out in a kickboxing match.
You don't believe us? Watch this for yourself. This really is something.
Saeed K. Afridi – the man of the moment
We really are proud of our hero Saeed K. Afridi. Firstly because he brought a good name for Pakistan on an international level and secondly, of course, defeating an opponent who was an Indian and that too in a matter of minutes. In the middle of all the seriousness and tensions, this really was something to celebrate and a source of happiness for every Pakistani.
Pakistani Police Commando from SSU and pro boxer Saeed K. Afridi ??? knocks out ???Indian boxer Tejasoi Waso Sheem in 2 minutes of the first round in pro boxing event in #Thailand.

Pakistan is so proud of you ???? pic.twitter.com/vanojhidnL

— Mian Zia Ul Haq (@MianZiaUlhaq2) March 15, 2019
Saeed Afridi is an SSU Commando in Sindh Police
And when our man is not busy beating the hell out of his opponents in kickboxing, he serves as an SSU Commando in the Sindh Police. How cool is that? And our commandos defeating Indians on and off the battlefield. This is something absolutely amazing isn't it?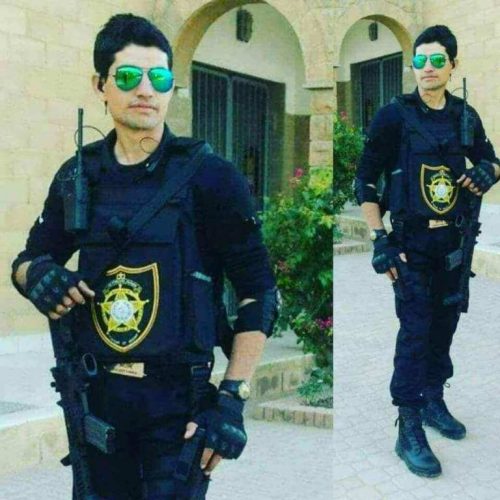 Appreciated for his efforts and rightly so.
The commando was rewarded Rs. 1 lac and an appreciation certificate by IGP Sindh for his brilliant performance in the championship. We are glad that his talent and victories are being recognized which is an encouragement for the youngsters who want to pursue mix martial arts or kickboxing as a career in their future.
IGP Sindh Dr. Syed Kaleem Imam awarded one lac rupees cash reward and appreciation certificate to SSU Commando representing Sindh Police Khan Saeed Afridi for his outstanding performance in International Boxing Championship. pic.twitter.com/Bi1XmLKLYW

— SSU Sindh Police (@ssusindhpolice) February 15, 2019
The government needs to fund martial arts and kickboxing facilities in Pakistan and promote this sport because there is a lot of talent in Pakistan in this field.
And if our youngsters are guided rightly and given proper training, they can bring every single opponent in the world down, seeing the amount of talent we have. We congratulate Saeed K. Afridi on his amazing victory and we hope he keeps making Pakistan proud.