This post is also available in: English (الإنجليزية) اردو (الأردية)
Every industry has its own perks and drawbacks but the entertainment industry is where a person remains in the spotlight, be it something related to one's personal self or someone they know. Where people spend their whole lives in making their mark in the entertainment industry, it has its own negative measures too.
Pakistan entertainment industry has filled in many gaps in different categories since its evolution. Many actors, singers, directors and other faces from different categories have made it real big on different forums all around the globe and made Pakistan proud. With time, Pakistan's entertainment class is being recognized by the world as an authentic content creator and is being loved by all masses.
Read Also: ALI ZAFAR'S WIFE AYESHA FAZLI FINALLY OPENS UP 
Read Also: Famous Pakistani Actors Who Have Lit Up Our TV And Cinema Screens
The singer/writer/actor and a famous personality of Pakistan, Ali Zafar is in the spotlight again, facing a huge clash back from fans and other fellow artists because of the allegations made on him by his fellow artist Meesha Shafi later last year. Since then, Ali Zafar has been gathering information and pieces of evidence that can prove him innocent.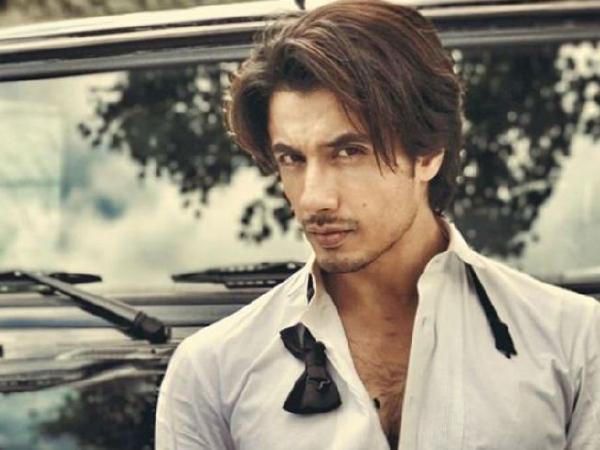 Whereas, Meesha Shafi took it to different social platforms to defame him. Ali Zafar opted for the legal procedure and took the case to the court of law. He even tweets often about the proceedings of the case to let people see the whole picture of the story. Recently, Ali Zafar shared some screenshots of the social accounts that were trying to threaten him regarding the case.
This is what he shared on his official Twitter handle:
Criminal procedure initiated against the account(s) that threatened to take me to cleaners before my movie release. Kindly help us identity any more accounts/person(s) that may be involved in the campaign against me and my film. Mail https://t.co/DotyOjx9rf. pic.twitter.com/Q5UGepoL9h

— Ali Zafar (@AliZafarsays) April 30, 2019
Tne tweet clearly shows the people and their linked accounts who threatened the personality following his movie release. Ali Zafar attached the print outs and presented them in the court as evidence.
There have been reports that the court gave a final verdict in favor of Ali Zafar last year and that all the allegations made on him were false. The case again made it to the news earlier this year when Ali Zafar was invited to Lux Style Awards (LSA). Some of the fellow artists even boycotted the Lux Style Awards (LSA) because of Ali Zafar's presence in the event. There have been mixed reactions from fans of both personalities and people are taking it to their social handles to share their opinions on the matter.
Sometimes, keeping hold of the conscience and taking the higher leaps to get yourself declared innocent becomes harsh when the fellow beings create a lobby against you and try to defame you. The case still makes it to the headlines every now and then but no progress is foreseen in the case.
Read Also: Top 7 Castes In Pakistan That Define Our Population Makeup