This post is also available in: العربية (Arabic) English (English)
Zulfikar Ali Bhutto Jr is the only son of Mir Murtaza Bhutto and Ghinwa Bhutto, and the grandson of Pakistan Peoples Party (PPP) founder and former PM Zulfiqar Ali Bhutto. While his entire family is politically active Zulfikar chose to opt for something entirely opposite.
Zulfikar Jr is a visual and performance artist who lives in San Francisco and unlike his family, he has zero interest in politics. He goes by the name 'Faluda Islam' as his stage name.
This video was shared on Twitter which was taken at La Zona Rosa club in downtown Los Angeles
Murtaza Bhutto's son Zulfiqar Bhutto Jr is the rightful heir of the Bhutto dynasty but he decided against joining poltics & built his career as a drag dancer in San Francisco & goes by the stage name 'Faluda Islam'#BilawalBhuttoZardari is just an imposter cashing the bhutto name pic.twitter.com/CKc2R0A7Nc

— Ali Baloch (@maXes_MB) March 20, 2019
Zulfikar was only six when his father, Murtaza, left the world. Members of the family have suffered, including his aunt Benazir Bhutto and grandfather Zulfikar Ali Bhutto who was taken down in an army coup.
Similarly, Benazir's brother, 26-year-old Shahnawaz's body was found in Nice, France, under mysterious circumstances.
Zulfiqar Jr has spoken about how all of this has shaped him. Once the above video was shared on social media, there was a flood of responses from Twitter users.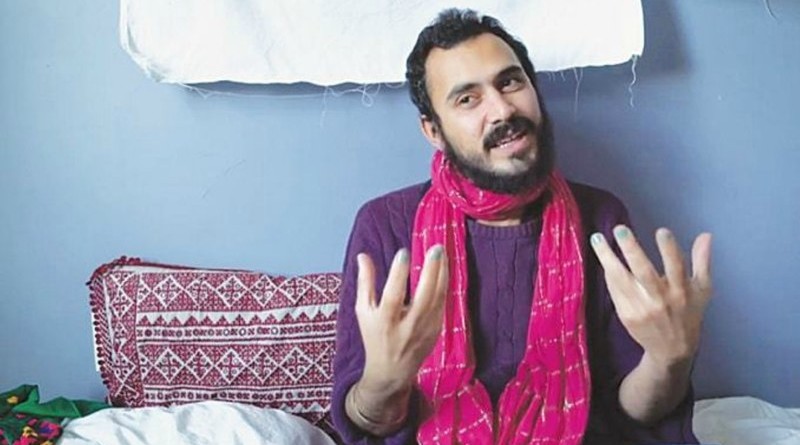 Let's take a look at a few of the responses…
One user stated that Zulfikar Jr. is a lot better as opposed to Bilawal Bhutto
Biliwal is actually worse than this https://t.co/BEBP5mMjSX least he is honest.Billo has no balls and is too used to soft living to speak the truth.They must return the stolen money

— zeenat eva khan (@Eva2021956) March 20, 2019
Someone else mentioned how terrific 'Faluda Islam' is and his work his worth being lauded.
This guy #FaludaIslam is brilliant. Love his work

— A Pakistani (@eighteenthsmith) March 21, 2019
While some people appreciated Zulfikar, others chose to criticize and lashed out
One user said that this role fits the Bhutto family
Is he really Zulfikar Jr? Bhutto was also good at only doing this. ? Leading the nation was beyond his capacity.

— PakPatriot (@PkPatriot1947) March 20, 2019
Another mocked Bilawal Bhutto
@BBhuttoZardari asking daddy right now "when will I be allowed to do that?"

— Waqar Khan (@WaqarAKhan) March 20, 2019
One more user slammed the Bhutto cousins
This vocation will suit Bilawal .. the cousins will make an awesome double act ..

— Shahida Qureshi (@ShahidaQureshi5) March 20, 2019
Well, whether you're in politics or arts – what matter is the fact that you love what you do and you're good at it. If Zulfikar Bhutto Jr. is living his dream, what would be your take on that?
Furthermore, Zulfikar Ali Bhutto has exhibited visual art around the US, in Columbia, Lebanon, Pakistan and elsewhere, but his performance art as Faluda Islam has shock value not just because he's queer, Muslim, and appears in drag, but because of his roots.
His dancing skills are not bad at all which clearly proves that he has taken belly dancing lessons and that mirrors it in his performance. Overall, the performance seems eye-catching but the masses seem to think unlike and have a different opinion.
Concluding the entire debate, what do you all think about this? Is Zulfikar on the wrong side of the bridge or not? Let us know!