This post is also available in: العربية (Arabic) English (English)
Yesterday, an extremely tragic incident took place in Lalamusa, Punjab, when the former Prime Minister Nawaz Sharif's motorcade was passing the city. A twelve-year-old child was run over by one of the cars, leaving him for dead.
The kid, whose name was Hamid, was trying to take a closer look at the motorcade when he was hit by one of the cars. Footage that has been released by a local tv channel clearly shows what exactly happened inside the police station when the FIR was being launched.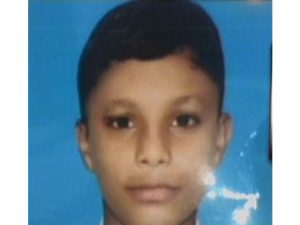 Police were adamant that the first information report should be filed against 'namaloon afrad' as they weren't sure which car exactly hit the child. So what they did was file a FIR against unknown men in a 'Black Prado', claiming it as the 'second or third' car in Nawaz Sharif's protocol.
Even though the license number of the car was known to the police and everyone else in the station, it was being recommended by different people that the number not be stated in the FIR as it would directly reach Nawaz Sharif. Clearly showing that everyone including the police was worried about their own jobs.
People at the back kept asking and somewhat forcing Hamid's uncle to accept that the license number of the car not be mentioned in the FIR and the poor man could not say anything else but agree with it. The opposition of the PMLN has started labeling the political party as 'Khoon League' from 'Noon League'.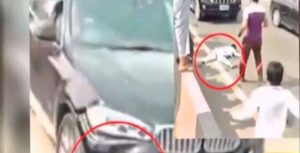 Since the FIR was launched against a black Prado, many have been quick to point out that the car that actually hit Hamid, who passed away, was a black BMW and not a Prado. Claiming that it was a left-hand drive car and the impact of the accident could be seen on the BMW's bumper.
Even though video proof is present that it was Nawaz Sharif's protocol that hit Hamid, it is extremely sad and appalling that the FIR be launched against unknown men. Just as everything else in the country, this news will dry out soon as well and everyone will forget about the kid who lost his life in someone else's struggle for power.