This post is also available in: العربية (Arabic) English (English)
Ever since we have grown up, we have continuously heard that a man is stronger than a woman. As patriarchy dominates the world, we often consider women; inferior to men. Besides, as the world is becoming more and more materialistic, sincerity and loyalty are rare to find but the story of this Egyptian couple has proved us absolutely wrong.
Check out the video below
In Cairo, Egypt, a lady, Heba carries his husband on her back because her husband is seriously ill. Khaled is suffering from many health problems. Heba is 32 years old and has married for 14 years with Khaled. Khaled said in an interview, «I have been on dialysis for six years.» He is suffering from kidney problem and Hepatitis B and C along with osteoporosis.
Heba with her husband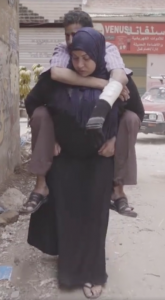 32-year-old Heba carries Khaled because they can not afford a wheel-chair. Heba said,» When I was offered to carry him, he rejected the idea because of what people might say. I told him, who cares?» Heba takes Khaled for her dialysis three times a week. It has seriously damaged her spine. When doctor prohibited Heba for carrying anything heavy she, replied: «I carry my husband.»
Not only this, but Heba works hard to earn a livelihood. She collects cardboards, plastics and other material from dumpsters to increase their income besides the pension. Moreover, she is the only working person in the entire family, she has to support children and her husband.
In this age of materialism, women like Heba are hard to find. Khaled has asked Heba that she may have a divorce, anytime she wants, so she could live her life happily. Heba's stance was, «I vowed never to leave Khaled, only death will do us apart.»
The couple's story went viral on social media. People donated them a wheel-chair. Now it is easy for Heba to move Khaled and to take him for his dialysis. People around the world have immensely reacted to their video on social media and are donating for the couple.
Exactly, Subhan ALLAH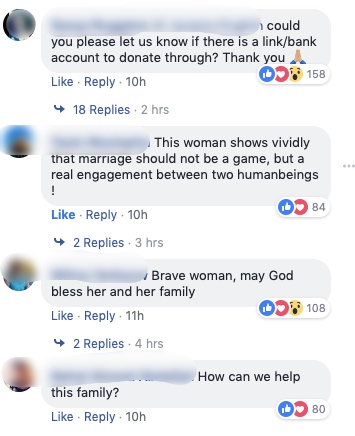 Indeed, a real love story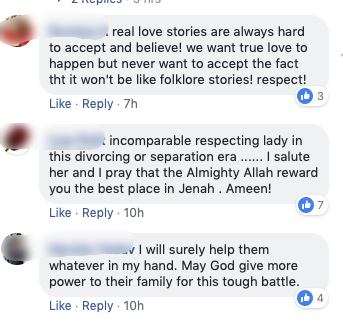 The story of the couple is a depiction of true love. It depicts, to what extent a partner can reach in order to stay in a relationship. It further portrays that still, there are people in the world, who value love more than any other materialistic need. In addition, their story showcases real couple goals which the world direly needs!