This post is also available in: العربية (Arabic) English (English)
The United States of America has recently blacklisted the biggest rebellious organization of Kashmir, the Hizbul Mujahideen. The largest armed group of rebels in the disputed territory between Pakistan and India has now been labeled as a 'foreign terrorist organization'.
To know about the Hizbul Mujahideen and their struggle, one needs to go back to 1947, when the subcontinent was divided into two countries. The Radcliffe Award demarcated the subcontinent through a boundary commission, which was a dishonest representation of what the people of many areas wanted.
Therefore, the unprecedented high-handedness of the Radcliffe Award presented Kashmir to India, a state that comprised of a Muslim majority which wanted to side with Pakistan. Over the last 70 years, Kashmir has seen inhumane atrocities at the hands of the Indian Army and other actors in the great game of suppressing the Kashmiri voice.
The Hizbul Mujahideen then became the voice of every single Kashmiri who wanted his basic fundamental rights secured. In 1989, the party was founded by Muhammad Ahsan Dar, a Kashmiri separatist. Even though the United Nations has been on looking the Kashmir tension since 1947, till day, the biggest peace promoting organization in the world has failed to do its work diligently.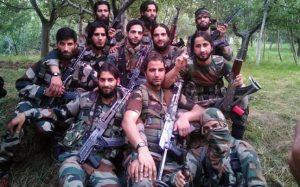 Almost 70,000 people have been killed in Kashmir in different revolts against Indian atrocities on Kashmiris — and the only power that has countered them has been the Hizbul Mujahideen. In June, the US designated the group's leader, Syed Salahuddin, also known as Mohammad Yusuf Shah, as a 'terrorist'.
This step came after the death of Hizbul Mujahideen commander Burhan Wani, who was martyred by Indian forces. His funeral saw huge rallies and a number of protesters on whom pallet guns were fired upon. The recent blacklisting of the Hizbul Mujahideen by the US should be condemned by all councils of human rights around the world.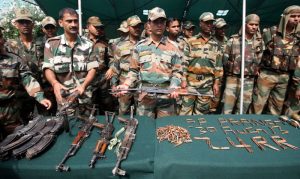 India has tried everything in its power to suppress the Kashmiri struggle and now with the US blacklisting the Hizbul Mujahideen, their wish might actually be coming true.
Pakistan's Foreign Office Spokesman Nafees Zakaria said: «We are disappointed. The designation of individuals or groups supporting the Kashmiri right to self-determination as terrorists is completely unjustified.»
On the other hand, Indian Foreign Ministry welcomed the step saying: «We welcome the designation of the Hizbul Mujahideen as a terrorist organization.»