This post is also available in: العربية (Arabic) English (English)
Of the 70 years that Pakistan has existed as an independent state, the largest province of the country which covers almost 45% of the total area, Balochistan, still remains neglected at large.
The fate of the province was sealed on August 26, 2006, when the biggest name of the province, Nawab Akbar Khan Bugti was killed in the mountains of Dera Bugti by Pakistan's paramilitary forces. Ever since that day, the province of Balochistan has been gripped by nationalists and non-state actors.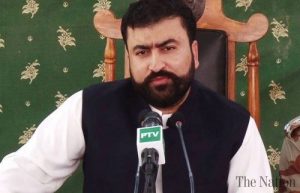 In 2013, when the Pakistan Muslim League – N government came in power, they knew they had to choose somebody with nerves of steel as their Interior Minister, who looks over the Home and Tribal Affairs Department. The man they chose was Mir Sarfraz Bugti, son of late Mir Ghulam Qadir Bugti, who led a struggle against the Sardars of Balochistan.
Mir Sarfraz Bugti studied from the prestigious Lawrence College, Murree, and went on to become a famous political figure of the province. It was only after coming in power did he show his real potential.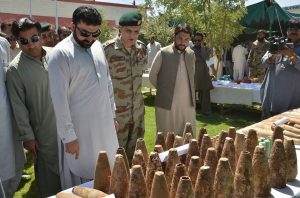 The thing about Balochistan is that every state or non-state actor claims to be a stakeholder of the province. With nationalist movements like the BLA, BRP, and BLF taking center stage in carrying out terrorist like activities against the country's armed forces. In a designed system like this, Sarfraz Bugti stood out due to a host of reasons.
His strong personality, charismatic statements and bold rhetoric linked to Pakistan's defense and countering all such insurgencies have made him an extremely famous figure in Balochistan; something the rest of Pakistan needs to know about and appreciate.
Sarfraz Bugti and his militia have debunked a lot of Baloch nationalist strongholds all over the province, working towards the repatriation of armed nationalists who had gone to the mountains, bringing back hundreds of them to surrender.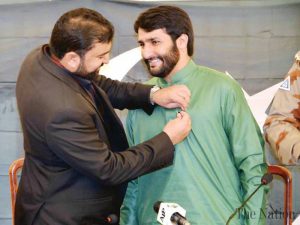 Whenever there is a mishap in Balochistan, an act of terrorism or an attack on the forces, the Interior Minister is always first to get on the scene, even if it is 2:00 am in the morning, like the attack on the Police Training Academy in Quetta.
Sarfraz Bugti's presence has undermined the need for armed 'death-squads' that were previously used against nationalists. His bold approach to issues has left the people of Balochistan supporting him with whatever he does.
With the rest of Pakistan already knowing so very little about Balochistan, it is our due responsibility to highlight the services of people like Sarfraz Bugti who have raised the level of patriotism all around the province.