This post is also available in: العربية (Arabic) English (English)
Ever since the sub-continent was divided between Pakistan and India, both countries have remained daggers drawn at each other. From 1948 to the incumbent setups, it has been India's pseudo duty to resist and resent Pakistan at every nook and corner.
From the first war for Kashmir, to the Indus Basin Water Treaty, from 1971 to Kargil, India has always tried to meddle in Pakistan's affairs, delegitimizing the right of Kashmiris to self-determination.
The recent case of Pulwama, where 50 odd Indian soldiers died in a Kashmiri Fidayeen attack, India pompously jumped the gun and blamed Pakistan for the attack. This led to hot conduct across the border from both sides, inevitably resulting in India's platonic disgrace, with Wing Commander Abhinandan Varthaman being caught as Prisoner of War after his MIG was downed by a Pakistan JF-17 thunder.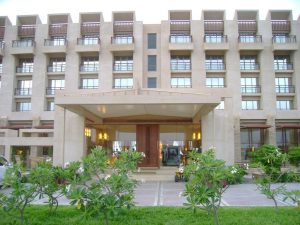 Ever since the disgraceful 27 February for India, they have been trying to get back at Pakistan, after they failed to create rhetoric internationally. Backing non-state actors in the province of Balochistan, funding and providing them with arms and ammo, India has had another plot spoiled thanks to the timely response of our Law Enforcing Agencies.
This is what Pak recieved in return from RAW aftr Feb 27th.India failed upfront & IK still wants PEACE?There can be literally no PEACE with these Rabid Dogs at all?JUST hit thm.@ImranKhanPTI @ZaidZamanHamid @abasitpak1 @MAbdullahGul @OfficialDGISPR @_GhulamMustafa_

#Gwadar pic.twitter.com/hdrGya5EJZ

— Al Zarrar (@zarrarmalik) May 11, 2019
Today, the Pearl Continental Hotel in Gwadar, Balochistan, was attacked by 3 terrorists of the Balochistan Liberation Army (BLA). Backed by RAW and Indian establishment, the attack was neutralized and dejected by our forces, including the security present inside PC Hotel Gwadar. Only one security guard who stopped an attacker embraced martyrdom.
India is trying to show the world that Balochistan is not loyal to Pakistan, but this aggrieved notion has been denounced by the people of this beautiful land time and time again. There is no room for India or any non-state org. in Pakistan. Pakistan Paindabaad!