This post is also available in: العربية (Arabic) English (English)
One Pakistani student has made the country proud in a manner which has no precedence. The student managed to bag and top United Kingdom's aviation course program in a manner that nobody expected.
The student's name is Hamza Nasir Saigal, who was the only Pakistani to be a part of the prestigious program conducted by the Air Service Training (AST) Academy in Perth, Scotland.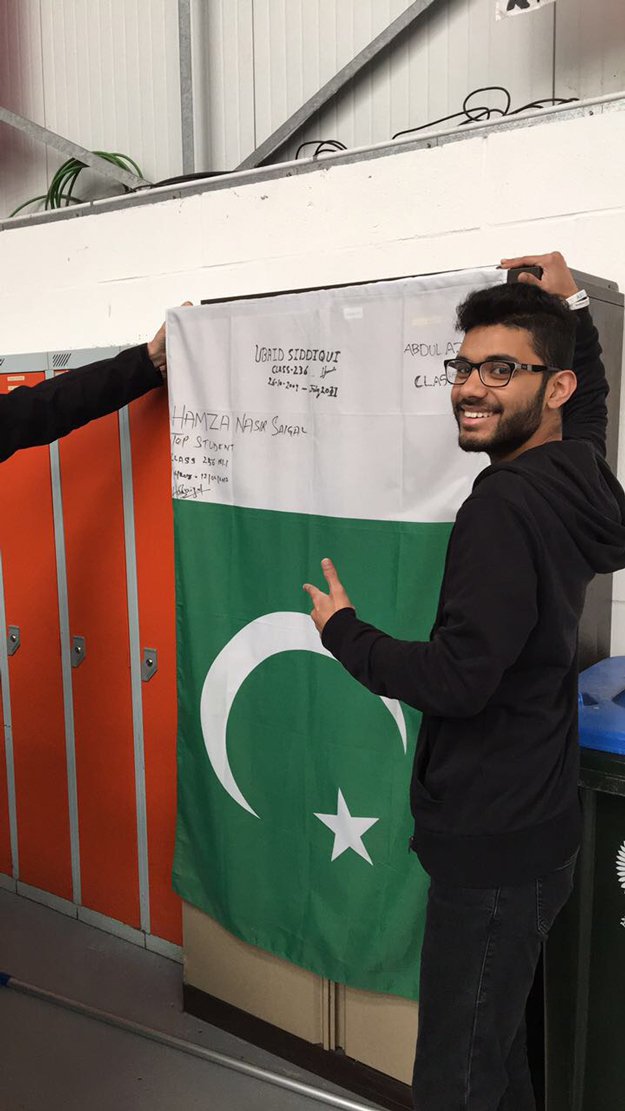 While speaking to Pakistani news-hub Express Tribune, Hamza said that he always interested in the aeronautical world and wanted to study airplanes. «The toughest choice I faced was what to do once I completed my A Levels. I had an idea that it had to be something related to the 'planes' because that was just my dream.»
«I started off the course with flying colors getting 97% and 98% in my first two exams. After around five months, when I had gathered enough knowledge about this field, I realized that in order to be more skilled, I had to go abroad and continue pursuing this field,» he remembered.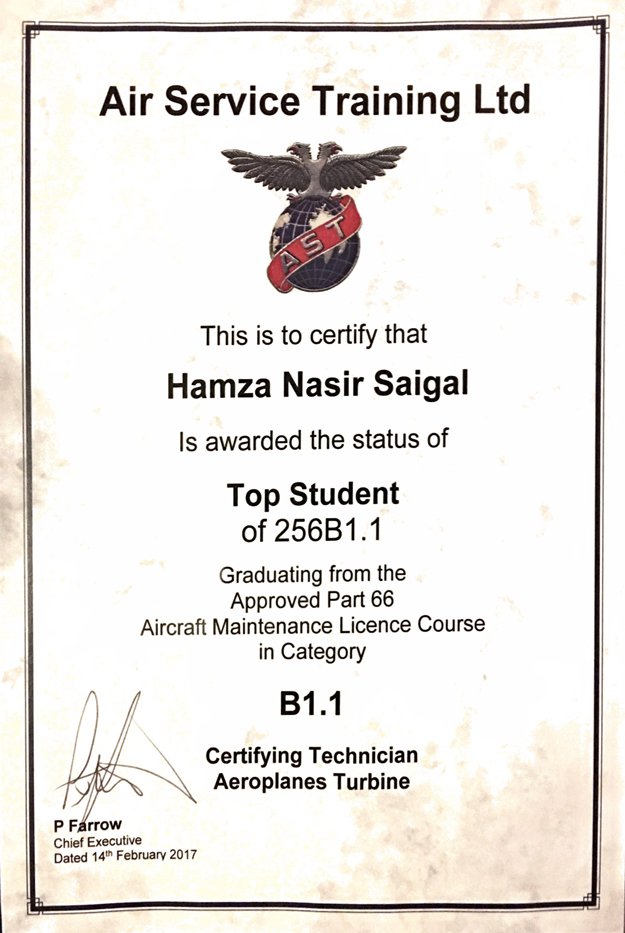 Hamza, the aviation prodigy further added: «Hence, I went to AST Academy in Perth, Scotland which is one of the oldest and the best aviation academies currently. Going away and living thousands of miles away from my family wasn't easy for me. I knew that I had to look after everything myself which includes all the household jobs. But I did it!»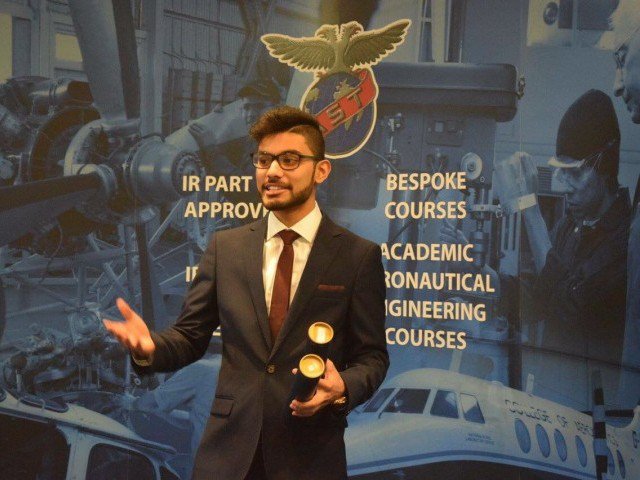 «The best part was signing my name on my country flag and putting it up there with others with top student title written over it – the best feeling one can ever get,» said Hamza confidently, as he plans on bringing more laurels for the country.
Hamza's achievement has made one thing concrete, that if Pakistanis want, they can take part in any program in the world and come out on top. The aviation industry of the world will be looking at Hamza with hawk-eyes, but we hope that in the future, Hamza stays in Pakistan and helps Pakistan's aviation industry climb unprecedented heights.