This post is also available in: العربية (Arabic) English (English)
After the slogan 'roti, kapra aur makaan', another basic necessity 'bijli, pani aur gas' chants had taken over Pakistan. Talking about the lack of primary commodities faced by the awaam, load-shedding has always been the winner. Every time the election season arrives, many promises are made by the political influencers but no one to fulfill them afterward. Having said that, Pakistanis had become hopeless and no expectations were levied on the governing bodies.
Since last year when Pakistan Tehreek e Insaf (PTI) leader Imran Khan became the Prime Minister of Pakistan, the awaam was filled with hopes again and believed in his 'tabdeeli'. Many changes in the government organizations were made and several new orders were passed. The dam feud going on for a long time was also resolved and construction began.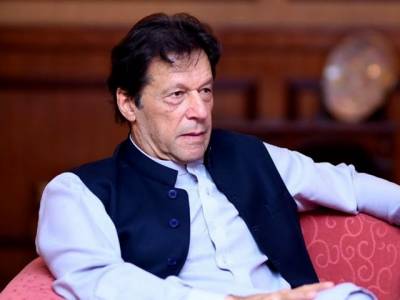 Power Minister Omar Ayub was lauded by the PM on his amazing performance.
Well, on Friday, Omar Ayub Khan, the current Federal Minister of Power was congratulated by PM Imran Khan on the massive increase in the collection in a short period of time. A gigantic Rs.81 billion increase was realized in last 8 months collection and Rs.58 billion was recovered from theft control.
Read Also: PM Imran Khan Just Promised That Only 2-3 'Tough' Months Remain For Pakistanis To Go Through!
Referring to his 'Naya Pakistan' PM Khan further stated that around 80% of the country is free from load-shedding and no load-shedding is being done in Ramzan at Sehar and Iftar hours. It was seen as a positive change in the country's power sector and Pakistanis praised Khan's achievement.
This is the PM's official tweet:
I congratulate Omar Ayub and his whole team. Rs 81 billion increase in collection in 8 months. Rs 58 billion from theft control. 80 percent of the country free from load shedding. Zero load shedding at sehr and iftar. Keep up the good work. This is Naya Pakistan.

— Imran Khan (@ImranKhanPTI) May 24, 2019
Furthermore, he added that the circular debt flow has miraculously gone down to Rs.26 billion per month from Rs.38 billion monthly and will be zero by the month of December next year. In recovery, another big chunk of money leveling to Rs.102 billion will be back by next year. From old receivables, Rs.100 billion will be recovered from there too.
Here's the tweet where he made these announcements:
Another Rs 120 bn to be recovered next year; flow of circular debt already reduced from Rs 38 bn per month to Rs 26 bn and to be zero by next December. Rs 100 bn Additional will be recovered from old receivables. https://t.co/GUIZZKMuz4

— Imran Khan (@ImranKhanPTI) May 24, 2019
Pakistan Muslim League Nawaz (PMLN) President Shehbaz Sharif, responded to the PM's tweet and tried to steal the credit. He even called Khan's claims deceptive and that PTI has a failed tenure in KPK regarding the building of power plants.
Here's Shehbaz's response to the tweet:
No matter how deceptive the swing & how cunning the skipper, the facts cannot be twisted. People know it full well that PTI failed to build power plants in KP despite tall claims, whereas, PM NS added a total of 11000 MW to the system during his prev term. Hence no load-shedding! https://t.co/MkN5OVkcKT

— Shehbaz Sharif (@CMShehbaz) May 24, 2019
The mindset 'khata hai tou lgata bhi tou hai' has again favored the former disqualified PMLN leader whereas, the sane minds have appreciated PM Imran Khan's efforts. We just hope that Pakistan achieves more success in the coming future.
Want to add something to the story? Comment below!