This post is also available in: العربية (Arabic) English (English)
On June 20th, team NUST Ecomotive finally arrived at Paris, France, via Emirates Airlines, for the long awaited Shell Ecomarathon. The Ecomotive car was transported from Paris to Le Mans, where the competition is being held. Shell Ecomarathon is one of the most popular student competitions in the world, which invites the brightest minds from all over the world to design, build, and finally, test their vehicles for energy efficiency on the track.
Le Mans, famous for its annual international sports car race, 24 Hours of Le Mans, is also home to the F1 racing track where the Shell Ecomarathon is taking place. Over forty teams are competing in the race, during which each team's vehicle is tested for its endurance and design efficiency, which are evaluated in the end.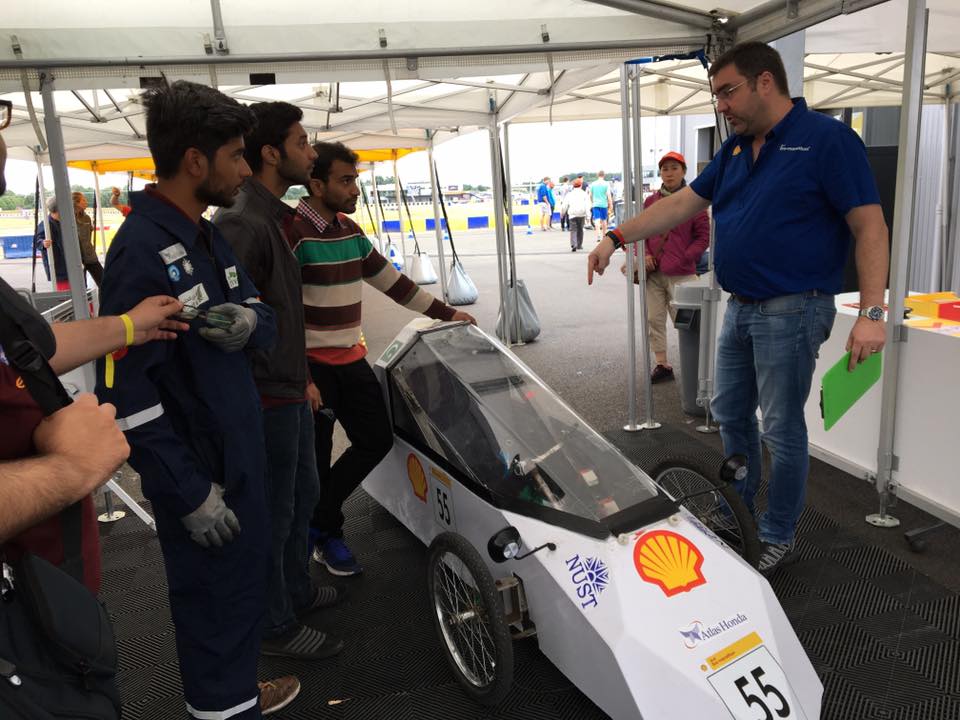 Team NUST Ecomotive's car underwent an 11-month long designing (and redesigning) and manufacturing process, after which the design was finalized and made ready for the competition. Team Ecomotive, being the first ever team from NUST Islamabad to represent Pakistan in the Shell Ecomarathon, entered the competition with soaring spirits and zeal.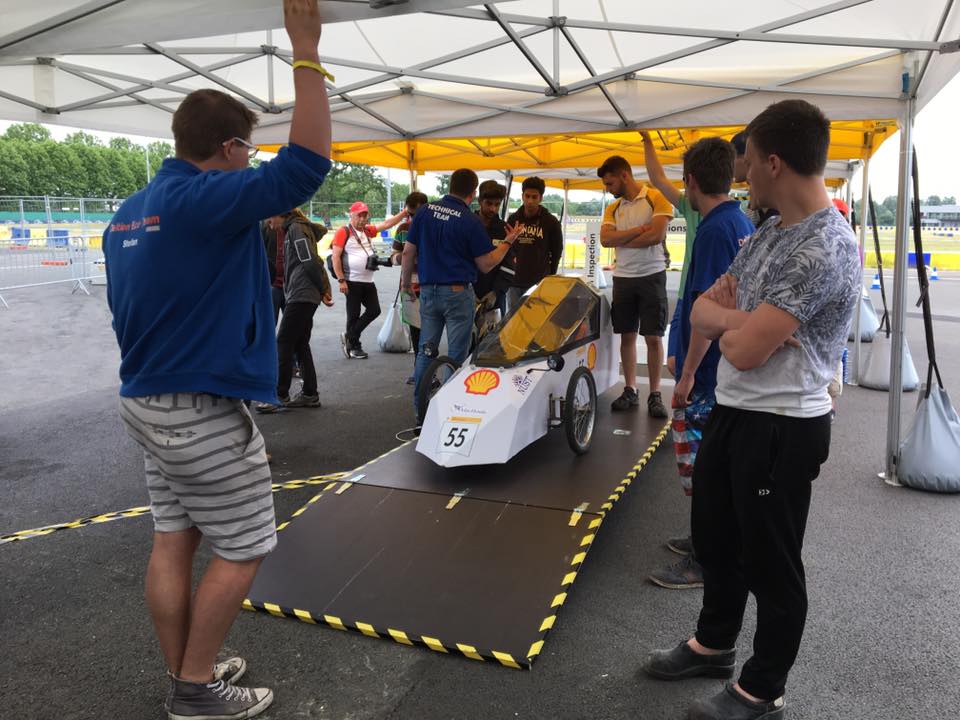 Being novices in the field with limited resources, the team has been doing considerably well amongst tough competitors, despite being faced with numerous challenges—technical and otherwise—which they overcame with unwavering fervor and commitment to the task.
Team NUST Ecomotive hopes to encourage and inspire young students in Pakistan to bring forth innovative ideas regarding the future of transport in Pakistan and to raise awareness about air pollution and the damaging impact it has on the environment.