This post is also available in: العربية (Arabic) English (English)
A disgraced member of Balochistan Assembly, Abdul Majeed Achakzai, who had surrendered after running over a traffic sergeant in Quetta, Balochistan, has more troubles coming his way.
Achakzai, who is a prominent member of the Pakhtunkhwa Milli Awami Party, is also a family member of the governor of Balochistan and party leader Mehmood Khan Achakzai. Majeed Achakzai, in Ramadan, had run over a traffic sergeant named Haji Atta Ullah near the GPO Chowk, Quetta.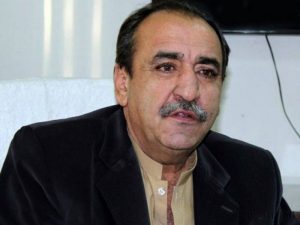 What made matters worse for the MPA was that a closed-circuit camera had caught the whole incident and the footage went viral on social media and news channels, further adding pressure on Achakzai. However, what Achakzai did not expect was that another murder investigation would be ordered after a separate complaint against him.
On Friday, Majeed Achakzai was inducted in a murder case from 1992 by the Quetta district sessions judge Rashid Mehmood after a complaint against him was filed by Haji Muhammad Ibrahim for the murder of one Abdul Ghafoor.
They say, justice delayed is justice denied, however, that does not seem to be the case with Majeed Achakzai. Not only has he been booked for a murder investigation of 1992, the MPA is also being investigated for running over the traffic sergeant as the CCTV footage does not do justice to labeling it as a road accident. Achakzai's car, which was involved in the accident, was also found out to be an illegal non-customed paid SUV.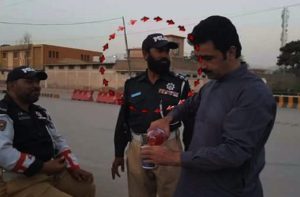 The Achakzais have been humiliated in Balochistan at their own hands after the party came to power back in 2013. The PKMAP promised people of Balochistan the change they deserved but showcased worse performance than previous governments. Marred by corruption, nepotism and an elitist ideology, the PKMAP has disgraced itself in the province.
With Damocles' sword hanging over Achakzai's head, only time will tell what happens to the MPA. The court has summoned Haji Muhammad Ibrahim, the complainant of the 1992 murder, on August 24.