This post is also available in: العربية (Arabic) English (English)
The emblem of charisma, the heartthrob of millions of Pakistanis and the man who knows how to maintain the nation's pride during the time when the wind is hostile, our very own, the Prime Minister of Pakistan, Mr. Imran Khan has done it yet again…
On April 1, 2019, TIMES Magazine unveiled the list of hundred 'Most Influential Personalities' under four categories: leaders, pioneers, artists, icons, and Titans and the Prime Minister Imran Khan has been named among them…
Journalist Ahmed Rashid wrote the following regarding Prime Minister Khan for Time's 100 most influential people issue.
«Pakistan is at a critical crossroads, and the man in charge is the closest it has to a rock star. Imran Khan captained the team that won the 1992 Cricket World Cup, built a world-class cancer hospital in Lahore, then a top-notch university for kids who could never have dreamed of attending one. Twenty years ago, he entered politics—a dirty business in Pakistan at the best of times."
Not the first time…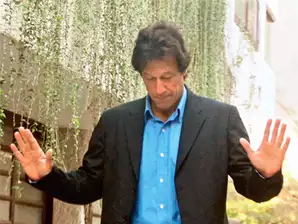 It is not the first time that Mr. Imran Khan has made headlines globally for meritorious achievements. Earlier this year, Prime Minister Imran Khan also grabbed the 29th spot in the Top 30 of World's Most Influential Muslims list 2019.
Also, in the month of January this year, he secured 29th position in the annual list of top '100 Global Thinkers' in Foreign Policy magazine's 2019 edition. He was also featured on the front page of the magazine…
Exceptional Struggle leads to Extraordinary Achievements…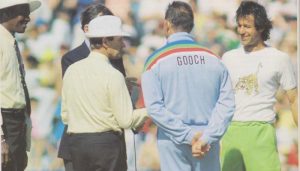 But his journey to this extraordinary success has not been all roses… Mr. Khan's success in the 2018 General Elections of Pakistan was a culmination of 22 years of tenacious struggle, perseverance, and utter resilience. And, we all know it is not just politics where he has conquered the unimaginable. His cricketing journey in itself is an inspiration for millions around the globe; when he triumphed at the Melbourne Cricket Ground with an underdog team against a much superior playing XI…
But Imran Khan is more than a tiger on the playing field and a renowned political leader… He is a statesman with a highly empathetic heart… The foundation of Shaukat Khanum Cancer Hospital, where 75 percent patients are treated without any cost and Namal University, which offers scholarships to 90 percent of its students; are the living landmarks of his unprecedented work as a philanthropist and educationalist…
Challenges are still there…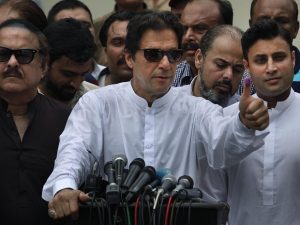 Although he faces a stiff opposition today, yet pledges a through crackdown against corruption and bringing accountability to the forefront without discrimination of any sort… And we know that Mr. Khan carries an exceptional record of taking on a much superior force…
Tell us in the comments section whether you believe Mr. Khan could overcome the challenges he faces today as premier of the Islamic Republic of Pakistan…