This post is also available in: العربية (Arabic) English (English)
One of the worst viruses in the world has returned to Pakistan. Yes, the dengue fever is back and this time it has targeted the province of Khyber Pakhtunkhwa. Unfortunately, there have been almost 1500 reported cases where people have either been affected by dengue or have thought to have been.
Yesterday, the ever so dangerous Dengue Fever claimed another life in Peshawar, raising the number of total dead because of the virus to 27, as reported by the Health Department of Khyber Pakhtunkhwa. The virus was first reported in Peshawar's Tehkal area in the summer, which then spread to the Pishtakhara area as well.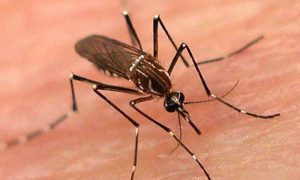 The catch this time, however, is different from other reported cases of Dengue Virus in Pakistan or elsewhere. As reported by Geo, a family has brought in dengue mosquitos into Peshawar. The family, as reported, has been caught and confessed for spreading the Virus in Khyber Pakhtunkhwa.
Hayatabad Medical Complex's Director, Dr. Shahzad Akbar told media that the family was spreading dengue mosquitos all over the city in shopping bags. The family was caught doing so in different CCTV Cameras around the city.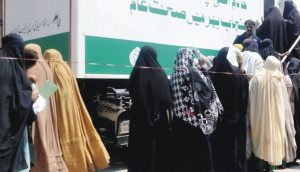 The family, after being arrested, confessed that they had brought the mosquitos into the area, but the unsure report did not clearly mention whether money was paid to the family or paid by them. However, the family was later released by police after a meager warning — which also raises hundreds of questions over the credibility of the report and/or the police.
In this new episode of the Dengue game in Peshawar, 27 people have already lost their lives, while another 242 have been diagnosed and hospitalized. Concerned authorities need to take initiative and matters into their own hands so it becomes clear whether the family was involved in spreading dengue or not.
Also, almost 300 people have been affected by the virus in entirety, which demands sudden and immediate action to sustain the epidemic, just as Chief Minister Shehbaz Sharif managed to do in Punjab.