This post is also available in: العربية (Arabic) English (English)
Departure from this world to the other sphere is inevitable. Few die a natural death and others with any disease, and no one is immortal. Although humans try to evade death by hook or by crook yet they fail; thus, the notion of environmentalism wins over the theory of possibilism.
According to the reports, the Pakistani American chef Fatima Ali died of cancer. She was suffering from turmoil cancer_ Ewing Sarcoma a bone and tissue cancer. She was diagnosed with the deadly disease in 2017 and fought the battle vigorously. The deceased had shared the news of her cancer with the world in October.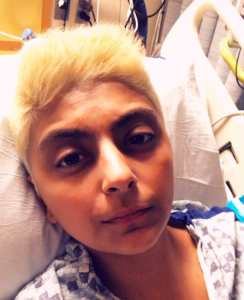 Fatima Ali on her social media account asserted, «The cancer cells my doctors believed had vanished are back with a vengeance in my left hip and femur bone. My oncologist has told me that I have a year to live, with or without the new chemotherapy regimen. I was looking forward to being 30, flirty, and thriving. Guess I have to step it up on the flirting. I have no time to lose».
A 29-year-old chef Fatima Ali was the contestant of top chef season 15. Reportedly, she had plans to settle in Pakistan and to start kitchen business with organic and affordable foodstuff. However, time did not permit her to accomplish her dream.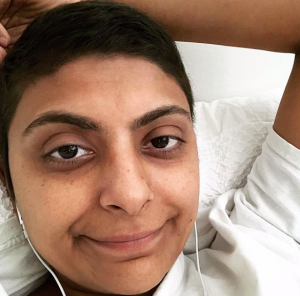 Albeit she was declared healthy and tumour-free in the month of July, the deadly disease recurred and took the life of the eminent chef. In October, she announced that doctors had given her a year to live.
On January 11, in her last post on Instagram, the deceased lady wrote, «I know it's been ages since I posted and most may have figured out why. I'm sick and unfortunately, I'm getting sicker. Right now all I need are prayers; prayers that are simple. I hope because a wish is putting on too much responsibility on the other, that you will somehow find forgiveness in your big heart for whenever I must have hurt you». She thanked her followers and said, «I thank you a million times over for when you have given me joy. I'll try to keep everyone updated the best that I possibly can».
People around the world reacted to her demise on social media in the following way:
Famous actress and model Juggan Kazim felt sad about her death
The beautiful brave @cheffati passed away today. Inna lillahay wa inna alaihay rajioon. What an inspirational gorgeous human being! May her soul rest in peace. Prayers and condolences for her entire family especially her parents. No one should ever have to bury their child… ☹ pic.twitter.com/YG5iF4VpNg

— Juggun Kazim (@JuggunKazim) January 25, 2019
The senior anchorperson Sana Bucha admired Fatima's battle with  cancer
To see death coming for you, and not batting an eyelash; while some of us walk through most of our our lives, eyes closed. It's not the end until it is. Thank u for that very important lesson. Rest in peace Chef Fati #cheffati #cancer

— Sana Bucha (@sanabucha) January 25, 2019
Saman Jafri the eminent speaker and feminist also reacted to Fatima's demise
Just saw the sad sad news of #TopChef Fatima Ali passing away. May her soul rest in peace. #Cancer #ChefFati

— Saman Jafriسمن جعفری (@SsamanJay) January 25, 2019
Ayesha Tammy Haq also paid her tribute the deceased chef
An amazing and inspirational young woman. Rest in peace @cheffati ? My love and prayers are with your family – Pakistani Top Chef contestant Fatima Ali loses battle against cancer – Pakistan – https://t.co/NBaVkg5YBe https://t.co/dLlNbp2Qui

— Ayesha Tammy Haq (@tammyhaq) January 25, 2019
In a nutshell, death is certain but the death owing to a fatal disease, in early age wreaks havoc on the heart, and hardly anyone can control tears or emotion owing to such incidents. May ALLAH Almighty places Fatima's soul in the highest abode.