This post is also available in: العربية (Arabic) English (English)
A 7-year-old girl by the name of Zainab was abducted, raped and killed in Kasur, Punjab. The news broke out all over Pakistan last night. It's also reported that her parents were away from home in order to perform Umrah.
Kasur remains a breeding ground for sexual predators. A number of cases rose to attention previously and number of registered cases – including the murder of Zainab – has risen to 12. The appalling incident sent a wave of shock, despair, and distress among people all across the country. Since morning, the unfortunate incident has been the popular word on all formats of media.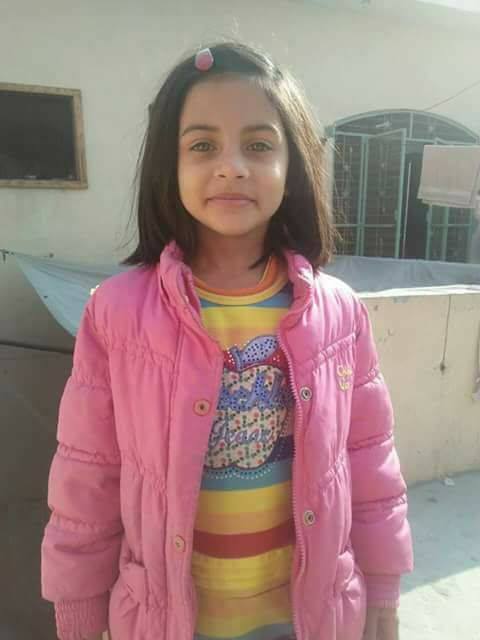 Everyone acknowledges that the area is laden with this dilemma and sexual predators are lurking in every corner there. However, the Law Minister of Punjab, Rana Sanaullah made an extremely controversial remark today. Mr. Rana Sanaullah has denied the Kasur child abuse incidents altogether and he thinks it's rather a matter of land dispute. His shocking claim wasn't well received by Pakistani people at all. The curator of law in a crime zone as Punjab just made an outrageous claim.
According to him, the Kasur scandal never took place and was spread out as a hoax. The whole deal was a land dispute which got terribly wrong. He went on saying that only seven cases of sexual abuse of children have been registered in Kasur.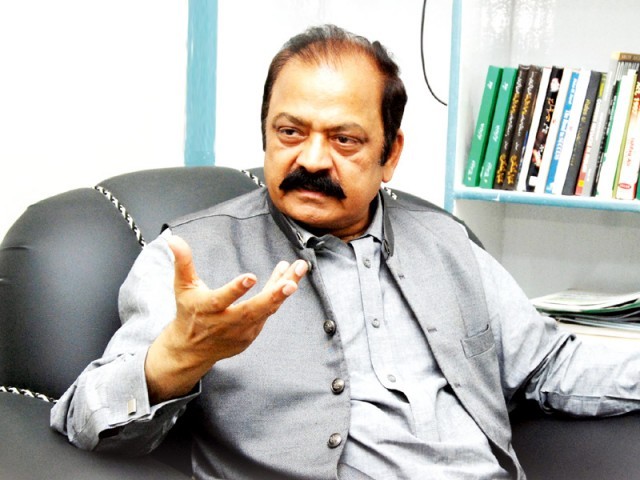 Meanwhile, protests are in full swing all over Kasur. The locals have come out on roads and streets to mark their protests. The situation in the city is almost in a turmoil and police has come into action.
#JusticeForZainab Police starts shooting at those protesters in Kasur who came outside to demand justice. 5 protesters have been injured. You can't even seek justice in Punjab pic.twitter.com/bkVqYzZCJX

— Farhan K Virk (@FarhanKVirk) January 10, 2018
This is what happened in Kasur a while ago, strait firing on protesters by Police and Punjab's Law minister says "aap logon ko ishteal dila rahay hain". I'm speechless !! #JusticeForZainab #ReportingFromKasur pic.twitter.com/GlGSheU0hn

— Iqrar ul Hassan Syed (@iqrarulhassan) January 10, 2018
The CCTV footage that has surfaced the internet
This is CCTV footage of the Butcher who apparently rapped and murdered innocent Zainab.

What you and your police waiting for @CMShehbaz now?#JusticeForZainab pic.twitter.com/pwjPnpKU6g

— SYED FAYYAZ ALI (@IamTeamIK) January 9, 2018
As of course, no one could ignore this atrocity and they chose to come out against it on social media.
Here is the sketch of beast who killed Zainab. Please spread as much as you can and help LEAs in reaching the culprit. #JusticeForZainab pic.twitter.com/qZ3aAiJNGO

— Raza Mehdi (@SyedRezaMehdi) January 10, 2018
My heart goes out to Zainab and her family. It is important to address these issues and bring the people responsible to justice. We must stand united as society against such barbaric crimes. #JusticeForZainab

— Shadab Khan (@76Shadabkhan) January 10, 2018
Zainab i am so sorry. I am ashamed of what has happened to you. I pray that those people die the most difficult death and burn in hell.
I can't even imagine the agony her family must be going through.#JusticeForZainab

— Faysal Quraishi (@faysalquraishi) January 10, 2018
I am heart broken, gutted and disgusted what sort of society we r living in???? heart goes out to the parents… #JusticeForZainab pic.twitter.com/8eYLAMPPHf

— Mohammad Amir (@iamamirofficial) January 10, 2018
I appeal and Request to the people of Qasoor that I am sure one of you knows that who's this Rapist & Killer, Please be brave, come out & show us who's him, I promise I will take care of your security & Everything ?
Retweet to find this Animal.#JusticeForZainab #Justice4Zainab pic.twitter.com/JSrla1qrBJ

— Ihtisham ul Haq (@iihtishamm) January 10, 2018
First an innocent child is killed and then those demanding justice get fired upon by the police. This is what happens when you let punjab police murder innocent people in model town and no one is held accountable #JusticeForZainab

— Asad Umar (@Asad_Umar) January 10, 2018
Feel sorry for you mera bacha.
Justice has to be served this time.
May Allah rest your soul in peace. Ameen#JusticeForZainab

— Fahad Mustafa (@fahadmustafa26) January 10, 2018
We are deeply saddened by the whole incident. We just reminded of a grim reality that continues to plague the prospect of a harmonious society.