This post is also available in: العربية (Arabic) English (English)
The ANP leader, Haroon Bilour was all set to address a speech to his supporters in Yakatoot neighborhood for the elections. Everyone over there was happy and were about to welcome their beloved leader with a celebratory style when all of a sudden a blast took place upon his arrival in the venue, near the stage.
The leader was all set to stand from the Pk-78 constituency of Peshawar but sadly got killed last night in a suicide blast taking 14 people's lives and injuring 65 people and leaving 15 people in a critical condition.
This has been the first reported act of violence that has to do with the 2018 elections. For now, no one has claimed to take the responsibility of this blast.
According to the investigations, around 8 kilometers of TNT explosives were used for this blast. ANP had already been a target by the Taliban back 2013 when they had previously martyred the senior ANP member, son of Bashir Ahmed Bilouri back in 2012.
Similarly, news had been spread that his son Daniyal Bilouri had also embraced martyrdom, but later it was confirmed that he was safe. The body of the late ANP leader had been sent to his home within the next few hours of the incident and a funeral had been scheduled for today, 5 pm in Wazir Bagh.
When the body was arriving at the Bilour house, Haroon's son was sitting on top of the ambulance and Shouted: «Zinda hai Bilour, Zinda hai!» as seen in the picture below: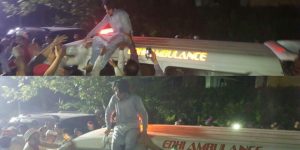 This incident was a result of an absence in security provision, says CEC (Chief Election Commissioner), Justice (retired) Sardar Mohammed Raza Khan while condemning this act.
Other political party leaders, Shehbaz Sharif and Imran Khan had also shed some light upon this matter in their tweets:
Shocking news from Peshawar: Grieved to learn about shahadat of Haroon Bilour. Strongly condemn this barbaric act of terrorism on a public meeting. Its govt & ECP's responsibility 2 provide fool-proof security 2 political parties leaders. My condolences to bereaved families & ANP

— Shehbaz Sharif (@CMShehbaz) July 10, 2018
Here's what Shehbaz Sharif had to say:
Bilour family has suffered the worst terrorist violence & rendered sacrifices for Pakistan. Basheer Bilour Shaheed was a brave leader who was martyred 6 years ago. Son of Haroon Bilour is reported to be critically injured along with others. Pray for his & others' early recovery https://t.co/DCWRh2HgOA

— Shehbaz Sharif (@CMShehbaz) July 10, 2018
Imran Khan's statement
Sad to learn of Haroon Bilour and 2 other ANP workers deaths and strongly condemn the terrorist attack at the ANP corner mtg in Peshawar. All political parties and their candidates must be provided proper security during their election campaigns by the State.

— Imran Khan (@ImranKhanPTI) July 10, 2018
Besides the leaders, other people also had a say on this: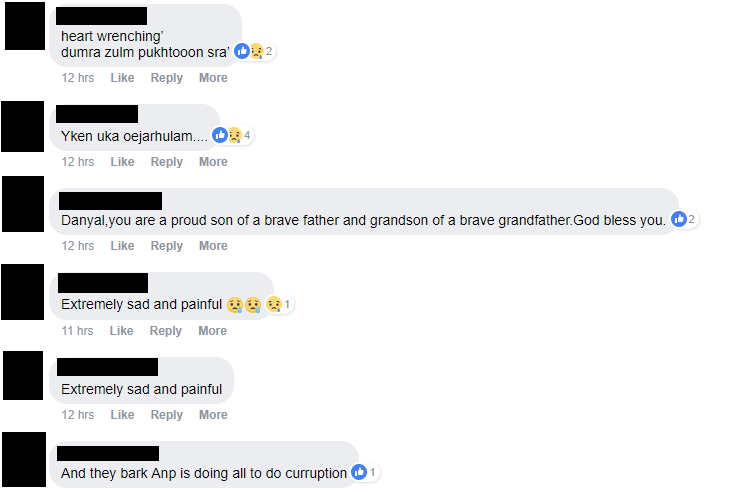 Indeed, if security measures had been provided to this party for their event, lives would've been saved and families wouldn't have to see this misery they'll remember for the rest of their lives. Share your thoughts in the comments down below.