This post is also available in: العربية (Arabic) English (English)
While a huge portion of the country continues to make a huge hue and cry over the accountability of our politicians and bureaucrats, the Pakistan Army has set precedent by showing that what it promises, it delivers.
As per an Inter-Services Public Relations (ISPR) press release, the Pakistan Army has held three ex-Army men accountable for espionage and leakage of highly sensitive information.
The press release reads: «ISPR PRESS RELEASE – 112/2019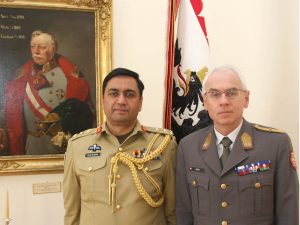 Rawalpindi, 30 May 2019: General Qamar Javed Bajwa, Chief of Army Staff (COAS) endorsed punishment to two Army and one civil officer on the charges of espionage/ leakage of sensitive information to foreign agencies prejudice to the national security. The officers were tried under Pakistan Army Act (PAA) and Official Secret Act by separate Field General Court Marshal (FGCM) for separate cases. The punishment awarded include:-
1. Lieutenant General Javed Iqbal (Retired) – Awarded 14 years rigorous imprisonment.
2. Brigadier Raja Rizwan (Retired) – Awarded Death Sentence.
3. Doctor Wasim Akram (Employed at Sensitive Organization) – Awarded Death Sentence.»
Once the facts were checked and these men were held accountable, the Chief of Army Staff (COAS) Qamar Javed Bajwa endorsed it, proving that there is no room for such activities in the army. Two death sentences and one life imprisonment, such harsh judgments prove that anyone who bats an eye against our country will suffer the same fate.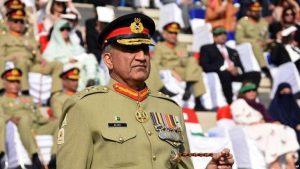 This act from the Pakistan Army shows how accountability is present in our forces, and other pillars of the state need to follow suit. Rumors further suggest that Brigadier Raja Rizwan (Retired) was on the US Intelligence Agency CIA's payroll ever since he was a Major in the Pakistan Army.
Accountability should be uniform for everyone, and the most prestigious pillar of Pakistan has proven it once again. Now, the ball is in the court of the legislature to nip the evils that run in our politics and other pillars in the bud.