The Islamic Republic of Pakistan, as the 1973 constitution calls it, for decades, has protected its liberal face in the West and altered its ways. From the times of General Zia-ul-Haq to the current administration, a lot has changed over the years.
Love is a feeling that exists everywhere in the world, it has no borders or boundaries. Similarly, in Pakistan, people fall in love as well. Just as other places, premarital sex also takes place in our country. It might be considered a vice, but it cannot be denied.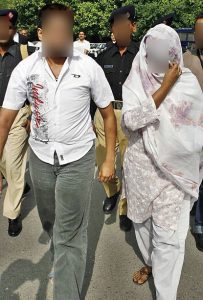 Due to the nature of what our religion teaches us and what exists in our constitution, consensual sex in the country is currently criminalized and is considered as an offence. However, according to the recent updates, this might not be the case in a couple of years.
In a recommendation given by United Nations, Pakistan has 'noted' that consensual sex may be legalized/decriminalized in the country. This law would repeal barring adultery in the country and sex before marriage as well. Which means, if two people want to /have it/ before their marriage, they could go to a hotel or a guest-house, and it would not be considered criminal.
As per the Express Tribune, "The UPR recommendations-2017 –copies of which are available with The Express Tribune and online at the UPR's website, show that the first recommendation was given by Canada, and the second by Czechia (formerly the Czech Republic). 'Noted' – Pakistan's response – means that the country will consider this recommendation and take a final decision on either accepting or rejecting it at a later time, officials explained."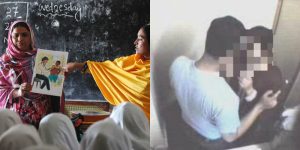 A human rights activist also informed the newspaper that: "Noting the recommendations on decriminalizing adultery and non-marital consensual sex by the Pakistan government during its recent Universal Periodic Review is shocking. The same recommendations were presented in 2008 UPR but were rejected by the government of Pakistan. We really need to check what forced influenced Pakistan."
He further added that: "It is impossible to decriminalize adultery in Pakistan as it is against Islam and the Constitution of Pakistan. If the government tries to do so, it would result in a disaster."
People, however, will not take this 'note' of Pakistan in the United Nations too well once the word gets out. The only country to be formed on the name of 'Islam' it would be an ax on the country's own foot, considering the right-wing brigades that consist in the country.